Woman refuses to clean home, claiming dog is racist
Tennessee
Carol Ozemhoya | OW Contributor | 8/14/2019, 4:18 p.m.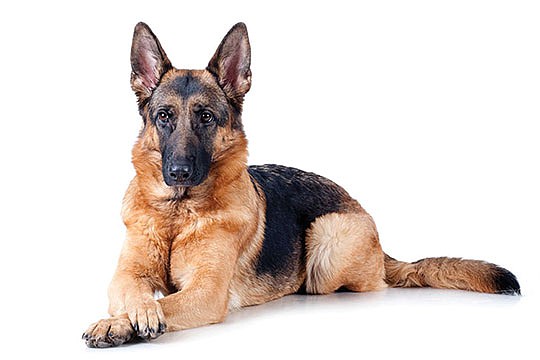 A priest in Tennessee has been accused of racial discrimination after his secretary allegedly told a woman she could not clean his home because his pet dog is racist, reports Newsweek. Allegations have been made by two women against Rev. Jacek Kowal, a pastor at the Catholic Church of the Incarnation in Collierville. They are demanding action, alleging he discriminated against one of them by claiming that she could not clean his home because of her race.
The incident occurred as Emily Weaver was training LaShundra Allen as her replacement in May, the Commercial Appeal reported. Both women are employed by a firm called Master Building Service Contractors, their attorney Maureen Holland confirmed. When they approached the pastor's home to clean, they were allegedly informed by the pastor's secretary: "I'm sorry, we are not trying to be rude, but the dog doesn't like Black people."
Allen told Fox 13 that she never spoke directly with Kowal but he never tried to clarify the statement. "Father Jacek knew that an African American woman was about to clean his home," read a letter containing the allegations that was sent to the Memphis diocese last month. "He made no effort to come meet Ms. Allen. He made no effort to correct any statement about his dog being a 'racist.'"
The women's letter added: "Two church office employees then reiterated that Father Jacek 'did not want (Ms. Allen) there' and that they needed to leave. Both Ms. Allen and Ms. Weaver were shocked, humiliated and felt severely disrespected by this treatment and the statements." Kowal has denied that he discriminated against them. "I wholeheartedly believe all forms of discrimination... are sinful and wrong," he said in a statement sent to local media.
Fox 13 reported the pastor said that his German Shepherd once had a "bad experience with a stranger who happened to be African American." The priest claimed he had been busy prepping for a Mass and completing back-to-school duties at the time of the incident.
The pastor claimed he was also afraid the large dog would bite Allen, saying: "[The dog] has been aggressive with strangers until he gets to know them. And this is especially true for strangers that happen to be African American." Weaver, who is White, told the Commercial Appeal that the dog is a "gentle giant." The Tennessee priest's Facebook page carries an image of him alongside a German Shepherd. On July 3, he uploaded a series of images to celebrate the pet dog's seven-year birthday.