Jaywalking arrest of Black person turns into another lawsuit
Florida
Carol Ozemhoya | OW Contributor | 8/12/2019, 10:45 a.m.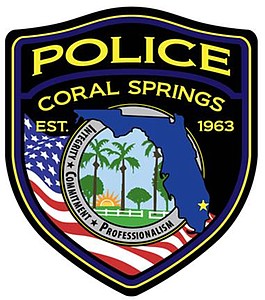 Powers' police report also said Richards refused to give him identification, then said she didn't have it on her and wouldn't give her name or birthdate. Eventually, Powers said he decided to handcuff Richards and Richards responded by repeatedly pulling her wrists out of his grip. He claimed Richards swung an elbow at his face.
"I took control of the left side of Richards upper body and moved her to the ground in a face down position," the report said. After more wrestling for control of Richards' arms, Powers got her handcuffed and put in the back of his police cruiser. The lawsuit says when Powers stopped her, Richards — "flustered, concerned and apprehensive" — asked Powers why he needed her identification. He responded only by asking Richards to step forward.
When she did, the lawsuit says, he grabbed one of her arms, "twisted it behind her and shoved her to the ground." Then, it said, Powers handcuffed Richards, searched her bag without consent and didn't read Richards her rights before driving her to jail. Powers arrested Richards on a charge of resisting an officer without violence, a misdemeanor, and cited her for leaving a place of safety as a pedestrian.
Online court records say Richards spent the night in jail and posted bond the next day. Judge Ginger Lerner-Wren tossed both charges out April 19, 2018. Lerner-Wren granted the defense's Motion to Stop because Powers didn't establish there was a reason for him to stop Richards. "...wherein there was no evidence that the defendant suddenly left a curb or other place of safety wherein a vehicle was so close that the driver had to yield and/or that there was no evidence of impossibility of the driver to yield.
Further, the court found the credibility of State's witness, Coral Springs Police Officer Powers, to be at issue." Lerner-Wren found Powers' stop of Richards "to be unlawful" and the arrest on the resisting without violence charge to be a violation of Richards' Fourth Amendment rights under the U.S. Constitution.