Jaywalking arrest of Black person turns into another lawsuit
Florida
Carol Ozemhoya | OW Contributor | 8/12/2019, 10:45 a.m.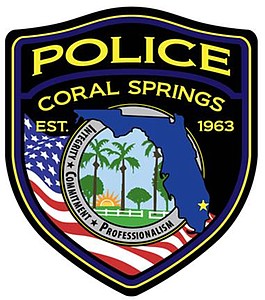 Racism has reared its very ugly head in the last few years under the Trump Administration and it's happening all over, but there are some states where it seems to be quite strong: Texas and Florida. Black people have been shot over traffic violations, abused for simply asking why they were being detained or being called 9-1-1 on for no apparent reason, except being in a public place some ignorant White person thinks they shouldn't be. And out of these incidents, lawsuits have been launched (and settlements made), corporations left with egg on their faces and a public made more conscious of just how deep prejudice can run.
The latest lawsuit filed comes out of an incident that occurred in the South Florida community of Coral Springs. According to the Miami Herald, a jaywalking citation and resisting-a-police-officer arrest that a judge tossed out on a constitutional rights violation and officer credibility has turned into a federal "Walking While Black" lawsuit against the City of Coral Springs and that officer. The lawsuit by 25-year-old Margate resident Sabrina Richards claims Coral Springs police officer Daniel Powers profiled Richards, an African-American woman, unlawfully detained her for no reason and used excessive force in doing so on March 11, 2016.
Fort Lauderdale attorney Yechezkel "Chezky" Rodal filed the suit in the U.S. District Court for the Southern District of Florida on July 23. The lawsuit claims the incident follows a pattern of unequal enforcement by Coral Springs cops as far as giving jaywalking citations. A city spokesperson emailed, "The City is in receipt of the filing; however, we do not comment on pending litigation." The U.S. Census website says the 2017 American Community Survey's five-year estimate puts Coral Springs' percentage of African-Americans at 21.3 percent.
The lawsuit says that between 2016 and 2018, 54 percent of all pedestrian violations citations in Coral Springs were given to African-Americans. For jaywalking specifically, the lawsuit says that numbers is 58.95 percent. Around 6 p.m. on March 11, 2016, the lawsuit says, Richards got off a bus near 2500 University Drive.
"As the nearest crosswalk was approximately a quarter of a mile away, Sabrina looked both ways, made sure no traffic was coming and crossed the street, just like so many White people do every day," the lawsuit says. Where the lawsuit and Powers police report agree: Richards crossed University Drive without using a crosswalk, Powers stopped her and Powers eventually had Richards face down on the ground in handcuffing her. Where the lawsuit and report differ: what happened in between and why it happened.
Powers' police report said, "I made contact with Sabrina Richards due to her leaving a place of safety as a pedestrian and informed her of such. She replied, "And?" I informed Richards of her violation and requested that she provide me with her identification. I informed Richards that the stop was lawful and that she legally had to provide me with her identification. If she did not, she could be arrested for obstruction."