Toni Morrison brought to life the legacy of Black America
Legendary writer dies at age 88
Lisa Fitch and Isabell Rivera OW Contributors | 8/9/2019, midnight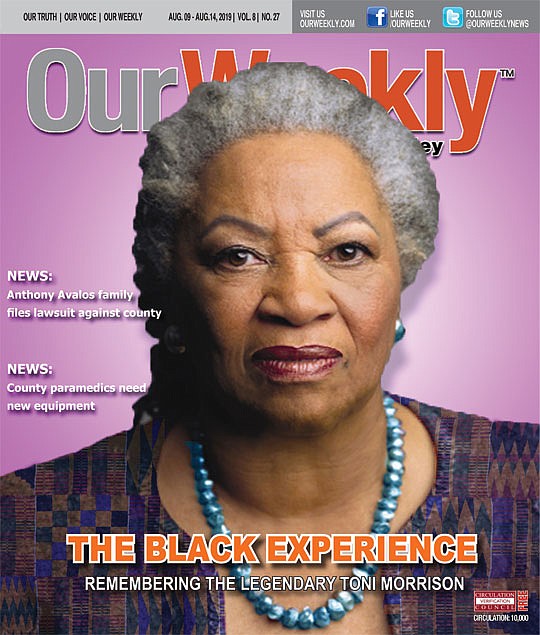 The ending of the story focuses on Claudia, as the narrator, and her belief that the entire community, including herself, uses Pecola as the scapegoat to make oneself feel "prettier and better."
"I wanted to read this book and no one had written it, so I thought that maybe I would write it in order to read it," Morrison told The Guardian in 2015.
There are a few parallels in the novel, that reflects on Morrison's upbringing and her own experience with racism and poverty, growing up in Lorain, Ohio.
"Song of Solomon" (1977)
The story about "Song of Solomon" is probably the most complex of Morrison's work, and was also the first book written by a Black author to receive worldwide aclaim since Richard Wright's "Native Son" in 1940.
"Song of Solomon" won the National Book Award for "Best Novel" and made the cover of "The New York Times Book Review." As well as won fiction awards from the National Book Critics' Circle and the American Academy and Institute of Letters.
The novel tells the story of Macon "Milkman" Dead, a young Black man who feels estranged from his family, and feels alienated from himself and his community, not having a sense of his real identity, and his cultural roots. But he also feels torn between his father's materialistic values, and his aunt's traditional lifestyles, two opposite poles. However, with the help of his best friend Guitar Bain, and his strict aunt Pilate, he finds spiritual guidance that helps him reconnect to his past to discover his true-self. While "Song of Solomon" recreated the traditionally male quest narrative, Morrison revised the Western classic adaptation of literature to give voice to women.
"Tar Baby"(1981)
This book tackled racial issues and class prejudice in the Black community and is set in the Carribeans. It tells the story of Jadine, who is a model with a privileged background and her love affair with a simple, local, impoverished man, Son, who washes up on the shore.
The novel highlights the sexual, familial, racial, and socio-economic backgrounds associated with the individual's journey to self-discovery and freedom.
The New York Times reviewed it and wrote,
"...Toni Morrison's greatest accomplishment is that she has raised her novel above the social realism that too many black novels and women's novels are trapped in. She has succeeded in writing about race and women symbolically."
"Beloved" (1987)
Was considered her masterpiece and was even turned into a movie starring "Oprah Winfrey," 10 years later. "Beloved" earned Morrison the Pulitzer Prize for fiction.
The novel tells the story of a real 19th-century tragedy and unravels after the end of the Civil War. It's the story of a runaway slave in 1873, named Sethe, from Kentucky who kills her youngest daughter, and flees to Cincinnati, Ohio to live as a free woman, but the ghosts of her past still haunt her.
Morrison would often tackle on topics such as incest, sexual abuse, rasicm and cultural identiy in her work, that there were many attemps to ban her work--such as "The Bluest Eye"--from school curriculums and libraries.
The timeless, and controversial aspects of her work continue to find ground in current times, and will never be forgotten.