Toni Morrison brought to life the legacy of Black America
Legendary writer dies at age 88
Lisa Fitch and Isabell Rivera OW Contributors | 8/9/2019, midnight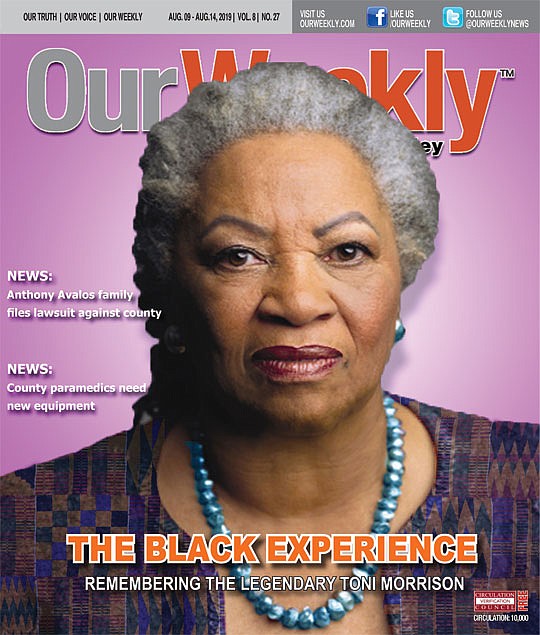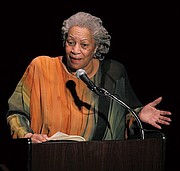 There's a picture of Toni Morrison in the American Heritage dictionary: "Amer. writer. 1993 Nobel" is all the old, small, paperback edition states.
Oh, but there is so much more. Morrison's work gives readers of multiple ethnicities a glimpse into what it means to be Black in America. That was her contribution to our country, as stated when she was awarded the Presidential Medal of Freedom in 2012 "…For nursing our souls and strengthening the character of our union."
Worldwide accolades
After her passing on Monday, accolades came forth.
"Toni Morrison captured the beauty, chronicled the pain and celebrated the triumphs of the African American experience," wrote Rep. Maxine Waters (CA-43) in her statement.
"She was our conscience," wrote Oprah Winfrey on Instagram. "She was a magician with language, who understood the power of words. She used them to roil us, to wake us, to educate us and help us grapple with our deepest wounds and try to comprehend them."
Shondaland producer Shonda Rhimes tweeted: "She made me understand 'writer' was a fine profession. I grew up wanting to be only her."
Former President Barack Obama tweeted that "Toni Morrison was a national treasure."
At the 2012 Presidential Medal of Freedom ceremonies, President Obama was visibly touched by her presence.
"I remember reading "Song of Solomon" when I was a kid," he said during the ceremony, "and not just trying to figure out how to write, but also how to be and how to think."
Beginning of stardom
Morrison began writing fiction as a part of an informal group of poets and writers who met to discuss their work at Howard University.
"The point of writing is to take what's common and to estrange it, make it new again," Morrison said. "And to take what's strange and familiarize it."
Her father would spin Black folktales while she grew up in Lorain, Ohio. She was an English teacher at Texas Southern University, during the height of the Civil Rights Movement. Morrison noted that they "always had Negro history week."
The school introduced to her the idea of black culture as a discipline.
In addition to Morrison's notable works of fiction, she was also concerned with a number of other literary efforts that made their mark in combating racist ideals.
Morrison was involved in compiling the material for 1974's "The Black Book," a collection of writing, photographs and images recounting the Black experience in America.
"I am not complete here; there is much more/but there is not more time and no more space… and I have journeys to take… which is what this book is—an amazing journey through time and through bygone (but not forgotten) history," Morrison wrote.
"It's like a museum on page -- there's newspaper clippings, bills of sale for slaves, promotional posters for cakewalks, ads for hair products and historical documents chronicling the role Africans have played in the western world since the 15th century."
Later, she continued to vent her civil rights attitude through her editing of a 1992 book: "Race-ing Justice, Engendering Power: Essays on Anita Hill, Clarence Thomas, and the Construction of Social Reality."