Virtual Bridges: Technology Helps Inmates Prepare for Life Outside Prison
Rachel Holloway | 8/8/2019, 12:20 p.m.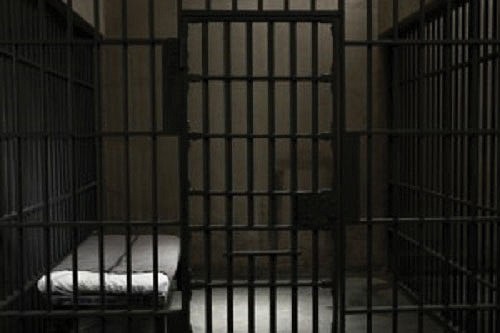 Are American prisons doing their jobs? Are they rehabilitating inmates rather than simply punishing them? More than that, are the nation's prisons adequately protecting society in exchange for the billions in taxpayer dollars spent annually to fund them?
These are just a few of the fundamental questions that have arisen as the nation debates ways to reform the American criminal-justice system. And they are vitally important questions, at a time when 68 percent of the prisoners who are set free each year find themselves rearrested within three years.
In many quarters, the growing consensus is that the nation's prison system is failing in critically important areas, including dismantling the problem of recidivism. At the core of the problem is what critics describe as an outdated approach to criminal justice that inordinately focuses on deterrence (prison confinement) and punishment (again, prison confinement).
The approach, critics say, sharply limits a prisoner's contact with support networks that can be vitally important after prison. This includes friends, relatives and other key members of his or her community who could help find jobs, temporary housing and other supports needed to reintegrate into society. To make matters worse, many prisons fail to offer tools and programs that effectively address many of the obstacles in a former inmate's path to resuming a normal life, including a lack of adequate education or job training.
Technology: The New Vocational Trainings
Now, though, experts say the prospects for slowing the revolving prison door have been improved with the advent of technologies that include digital tablets, teleconferencing tools and the like inside prisons themselves. From New York and Atlanta to Detroit, Austin and Los Angeles, corrections officials are employing digital programs and tools to help inmates prepare for the arduous task of reintegrating into society. These technologies provide everything from online vocational instruction to regularly scheduled video chats and visits with family.
The need for such an approach appears to be bolstered by statistics. A 2016 study that surveyed more than 1,300 prisoners from nearly 100 prisons provided a number of telling trends and insights, including:
· 94 percent of inmates have no more than a high school education, at a time when employers are looking for employees prepared to meet the demands of a high-tech economy;
· 30 percent of prisoners who had in fact attended high school did not ultimately earn a diploma;
· While 37 percent of incarcerated adults reported using a computer in their jobs prior to their incarcerations, only 10 percent reported using a computer in their prison job assignments;
· Incarcerated adults who used a computer in their current job scored higher in literacy than their peers who did not use a computer;
· 58 percent of inmates completed entire prison terms without having finished any kind of educational program while in prison;
· While only 21 percent of prisoners were studying for a formal degree or certificate, over two-thirds (70 percent) of incarcerated adults reported that they wanted to enroll in an academic class or program;