Black students sweep Harvard Diversity Project debate tournament
Win for second consecutive year
Carol Ozemhoya ow contributor | 8/2/2019, midnight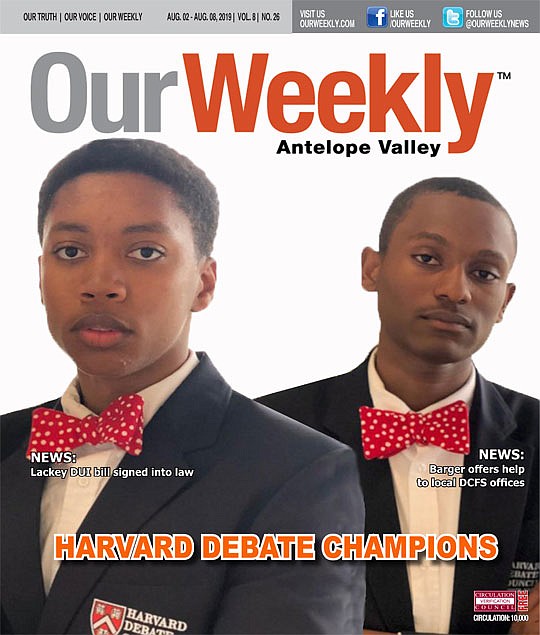 The Harvard Debate Council also works to cultivate cultural ambassadors that reshape the meaning of scholarship among minority youth, in affect, making academic excellence appealing and accessible to Black youth across the board.

"Our goal is to train citizens and leaders of the world, which requires global consciousness," reads the statement from the Harvard Diversity Project. "The fact that young people don't have a vote in elections does not mean [we should not] be actively recruiting Black students in Atlanta. We are conducting research to expand into other communities around the country." According to Britton, the program is hoping to expand within the next three to five years, meaning that schools in California may have an opportunity at participating in the debate program.
"We currently have workshops and professional development for educators from anywhere," she said. "Educators can get involved. We certainly want to share the methodology to train these students."
Students have to qualify to be in the program. They must have a minimum of a 3.0 GPA and go through an interview process to be accepted. Many of the applicants come from school counselors and teachers who recognize their dedication to advancing themselves.
Teachers and school administrators interested in learning more about the program and bringing it to their schools can write to info@harvarddcdp.org
More information can also be found at https://harvarddcdp.org/
Instagram: @Harvarddcdp
YouTube: @Harvarddcdp