Homelessness in Los Angeles: A racial issue
Report shows most homeless people in L.A. are African-American
Isabell Rivera OW Contributor | 4/26/2019, midnight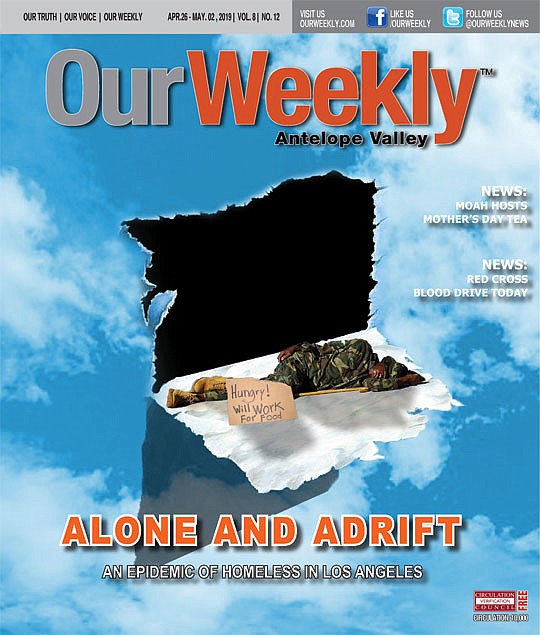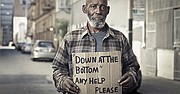 Los Angeles, the city of palm trees, sunshine, and median temperatures of 65 degrees Fahrenheit, has experienced somewhat chillier temperatures and heavy rains this winter. Regardless, L.A. is still a place many people want to move to. The false hope to become a Hollywood star leaves many on the streets and representing broken dreams. While this scenario is familiar to "Hollywood," the sad aspect of the homeless epidemic in L.A. is that the majority of homeless people are of African-American descent. Many are veterans, and teenagers who got kicked out because they're LGBTQ, or left because they came from broken homes.
Lack of job opportunities
"You can see in that [transgender] population, there's a big bump in homelessness. Because a lack of job opportunity, because there's just a stigma around their community. You do see an increase in that," said Anthony R. Conley, community involvement coordinator with The Covenant House. "You may see a higher percentage of African-Americans, you don't see as much as Whites, but we do have it."
According to a survey done by the Los Angeles Homeless Services Authority (LAHSA), 14 percent of the people who are homeless in L.A. became homeless outside of California first.
"A lot of people come here from other states, and they're sleeping in their car, and they have to figure out how to make ends meet to survive," said "E-3," a veteran and former homeless individual. "Rents are just too high. Unless you're getting some type of government assistance, you are basically left to struggle, you are basically on your own."
The LAHSA report shows how structural racism, discrimination, and unconscious bias in housing, employment, criminal justice, and child welfare policies have led to overrepresentation of Black people who experience homelessness.
Black people make up to nine percent of the population of L.A. but more than one-third of its population is homeless. To end homelessness, it will require a collective commitment to address racial disparities.
'Donations' and 'Fundraising'
In Hollywood, on the exit of the 101 freeway and Van Ness, sits "E-3" with his red bucket to collect "donations" or how he calls it "fundraising." As an African-American, and former homeless individual, he has quite some stories to share.
"I got out of the military in '86, worked a series of jobs, then in 2000 my grandmother got sick, and we had to sell the duplex and I found myself with no place to live, so I was residing in my car," E-3 said. "And next thing I know I was gravitating to the Hollywood area, and meeting other homeless people. I was lucky, cuz [sic] I managed to find shelter in abandoned buildings, and for about three or four years I was residing in the back of a Carl's Junior off of Sunset and Western.
I went back to school, while I was homeless."
The 58-year-old has been homeless for 15 years, he said. And recently got approved for a two-bedroom apartment in Inglewood, that he waited on for eight years.