Biblical silence about slavery leaves lasting questions today
Why was the evil not condemned by Jesus?
Merdies Hayes Editor | 4/19/2019, midnight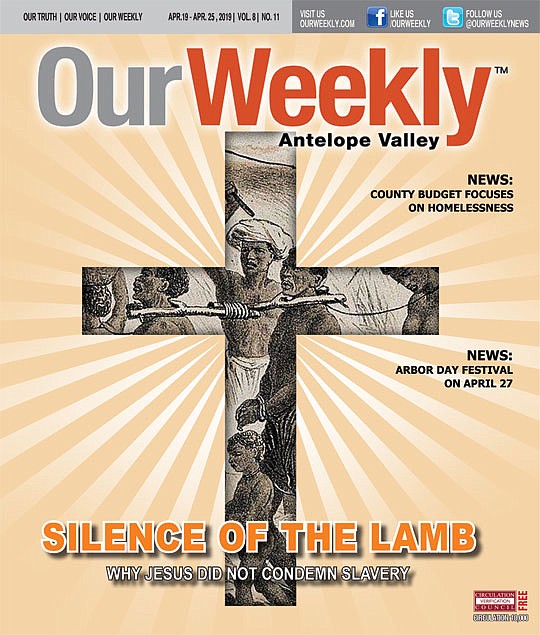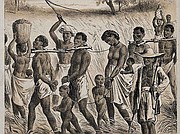 The little girl was guilty of nothing more than hunger. When she was denied sustenance, she made the fatal mistake of demonstrating insolence, and for that infraction, her punishment appeared inconceivable. But it happened.
The St. Louis Republican newspaper ran a article in the fall of 1844 recounting the flogging and heinous treatment that led to the death of an 8-year-old child:
"On Friday last the coroner held an inquest at the house of Judge Dunica, a few miles south of the city, over the body of a Negro girl, about 8 years of age, belonging to Mr. Cordell. The body exhibited evidence of the most cruel whipping and beating we have ever heard of. The flesh on the back and limbs were beaten to a jelly—one shoulder-bone was laid bare—there were several cuts, apparently from a club, on the head—and around the neck was the indentation of a cord, by which it is supposed she had been confined to a tree.
A brutal fate for a child
"She had been hired by a man by the by the name of Tanner, residing in the neighborhood, and was sent home in this condition. After coming home, her constant request, until her death, was for bread, by which it would seem that she had been starved as well as unmercifully whipped. The jury returned a verdict that she came to her death by the blows inflicted by some persons unknown whilst she was in the employ of Mr Tanner. Mrs. Tanner (an eyewitness) has been tried and acquitted."
Records reveal that a slave named Cornelia was charged with being an accomplice of Mrs. Tanner in the murder of the little girl. In admitting her participation, Cornelia said she was "compelled to take part" in the murder and said Mrs. Tanner ordered her to restrain the child while she tied the girl to a tree. She was held her there for five days and they denied the girl any food or water. The child was whipped each day and forced to lie bloodied and convulsing throughout the night until she was eventually returned to her master and died from her injuries.
On this Good Friday, many Christians would naturally wonder what would Jesus say about this form of brutality perpetrated against a child? Jesus was a great reformer, and he certainly identified with the poor and downtrodden and has urged his followers for two millennia to do the same. During the time when the Holy Land was occupied by foreign power, Jesus taught his countrymen how to maintain their dignity. For instance, when religious leaders were corrupt, he called them into account.
Why was Jesus silent about slavery?
But Jesus never spoke a single word against slavery. And although it would take roughly 2,000 years until most of the world would realize how immoral slavery is, Jesus knew then that slave-owners would use the Old Testament to justify the practice. Many people believe that one clear word from Jesus condemning slavery could have prevented the misery of millions of people. So why didn't he speak out against it?