Black beauty tech a huge economic force, reports Forbes
Carol Ozemhoya | OW Contributor | 9/28/2018, 12:24 p.m.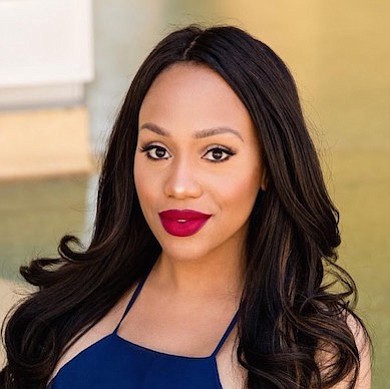 African-Americans contributed to 85 percent of all sales in the U.S. beauty industry in 2017, although they represent only 14 percent of the population, reports Forbes magazine. According to Mintel, the black hair industry is valued at $2.5 billion, and that doesn't include hair accessories, wigs, extensions, products sold in salons or hair services. Sales for hair relaxers have declined due to the natural hair movement, but wigs and extensions have increased. Women are opting for variety and protective styling, which has caused the boost. With such an influence and these types of profitable numbers, the tech industry has started to dip a toe into the market. One of those who has found success in the industry on a fast track is Chanel Melton, and she is determined to make sure that Black women are not just consumers in the black hair industry, but bosses as well. Melton, founder and CEO of Rose Gold, has been in the hair industry for more than 10 years. Rose Gold is a subscription platform that offers drop-shipping services for hair extensions, and also helps women launch their beauty business in a few hours. Melton launched her platform in August of 2017. In less than one year, she has turned a profit and has also been successful in raising capital. To find out how she rose in the ranks so quickly after becoming an entrepreneur, go here to read Forbes' exclusive interview with the budding entrepreneur.