Beauty, brains and power
Carol Ozemhoya | OW Contributor | 9/28/2018, midnight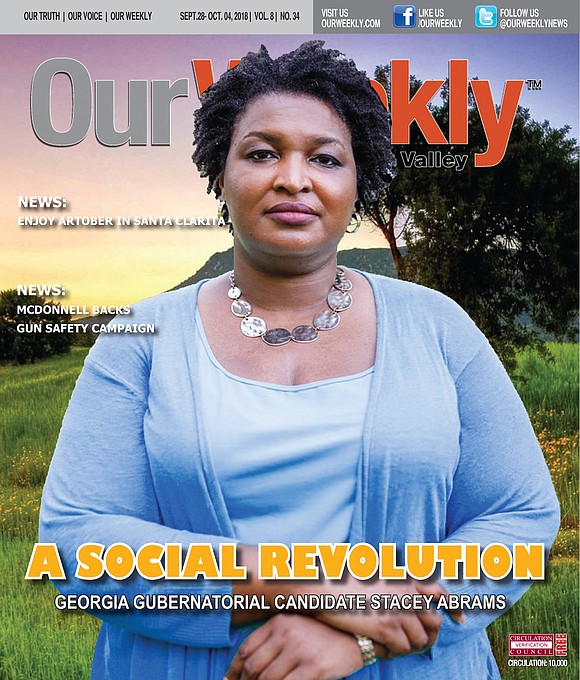 Sitting at a sports bar watching NFL football, some guys near me were commenting on all the female reporters covering the games and even hosting their favorite sports talk shows, mainly on ESPN. I held my tongue, not wanting to start something by reminding them that a woman practically runs ESPN. That would be Christine Driessen, Exec VP and CFO.
And then I realized… they'd better get used to it, as women are literally taking over. And it's happening right now in the good ol' USA.
Consider this: more women, especially women of color, are running for political office than any other time in this nation's history, and they are winning. And believe it or not, women now are in leadership roles in just about every major sport, including the NBA, NASCAR, NCAA, the WWE and the NFL.
And in California, three Black women – not just one – represent the state in Washington, D.C.: Rep. Maxine Waters and Rep. Karen Bass in the House, and Sen. Kamala Harris, who by the way, is considered one of the brightest minds in the Democratic Party and a viable candidate to run for President of the United States in the future.
"Black women are stepping up to chase their goals and dreams and change the world because they have gotten tired of waiting on men to do it," declares Kissy Denise (her real name), an entrepreneur who makes seven figures with her popular lifestyle blog and life coaching business. She is an example of the new woman, one that is not afraid to use social media and modern technology to drive her business.
"They've tried so hard to fit in, but now women are waking up and realizing God put them here to do more than raise kids," Denise continued. "Women have talents and gifts inside that can be shared to heal the world. Those are the women who are going to change the world. It's a new world and women are in power."
Back to sports for a bit…
Michele Roberts, a Black woman, is president of the National Basketball Players Association (NBPA), probably one of the most powerful and lucrative sports unions in the world. In fact, Forbes placed her on top of its annual Most Powerful Women in Sports list, as she oversees about 350 NBA players and more than $3 billion in salaries.
Roberts is known as a legal eagle. She is a graduate of UC Berkley Law School and built her reputation as a trial lawyer with a penchant for justice and a great desire to win.
Over at NASCAR, Lesa France Kennedy is the vice chairman and manages 13 of the country's largest racetracks and recently oversaw the $300 million renovation of Daytona International Speedway.
Other women on the Forbes list include Christine Driessen, exec VP and chief financial officer of ESPN; Val Ackerman, commissioner of the NCAA's Big East Conference (and speaking of NCAA, former Secretary of State Condoleezza Rice is the organization's commissioner of college basketball); Jeanie Buss, who is co-owner and president of the Los Angeles Lakers; Michelle Wilson, co-president of the WWE; and Kim Ng (a woman of Asian-American descent), Sr. VP of baseball operations of Major League Baseball.