Beauty, brains and power
Women are taking over the world by storm
Carol Ozemhoya | OW Contributor | 9/27/2018, midnight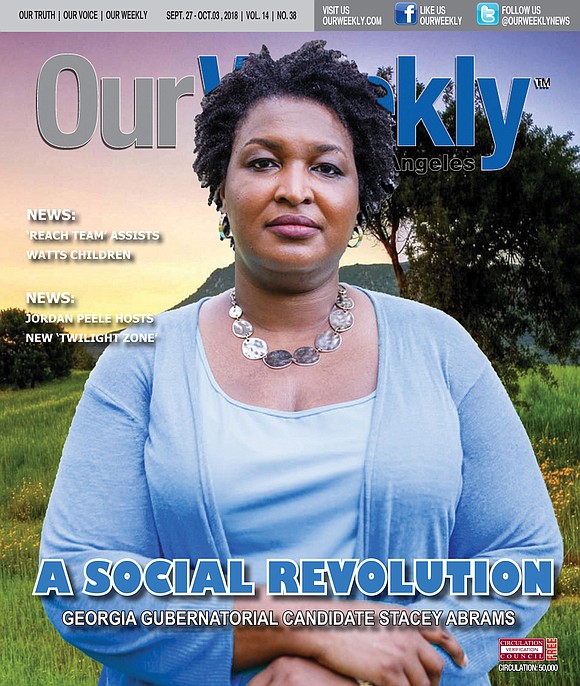 Women taking it to the bank
Indeed, the American Dream is still alive and well among women of all colors, including immigrants. Check out the story of Jayshree Ullal, who was born in England and raised in India before coming to the U.S. She is a graduate of San Francisco State University and Santa Clara University. After college, she joined Cisco Systems. She worked her way up the corporate ladder and ended up as CEO of Arista Networks. For the first time, Ullal is on Forbes' list of billionaires.
Another immigrant who made it to the top of her field and financially is Eren Ozmen, who came to the U.S. from Turkey. She earned an MBA from the University of Nevada, Reno, and went on to become an entrepreneur in the aerospace and defense arena. Ozmen's net worth this year is $1.5 billion.
More and more Black women are choosing the entrepreneurial route and launching their own brands. Such is the case of Pat McGrath, who now owns and runs a billion-dollar makeup line that has sales beyond the Kardashian line. In fact, according to Entrepreneur.com, Black women businesses are the fastest growing economic force in the country. Writes Entrepreneur in a recent report: "The rapid growth is particularly impressive and hard-won considering the challenges that Black women face as entrepreneurs, including lack of startup capital, resources and loans, along with racial and gender discrimination within the largely white, male-dominated sectors of financing and technology."
While there are few Black women running Fortune 500 companies, there are several on the move and in position to take the top spot at many of America's biggest corporations. They include Alicia Boler Davis, who is currently Exec VP of General Motors; Alanna Cotton, VP at Samsung; and Andrea L. Taylor, director of North American Community Affairs, Microsoft. Geri Stengel, research adviser at American Express, advises Black women to follow their dreams.
"My advice for younger women that are starting businesses is to take advantage of all the resources that are out there and join accelerator programs," she recently told Black Enterprise. "Research programs through the SBA and business centers to evaluate financing."
Ms. Harris goes to Washington
On the political front, Kamala Harris made a rapid rise to the top from serving as California's attorney general. As a U.S. Senator, the legal eagle has recently been key in questioning Supreme Court Judge nominee Brett Kavanaugh before the Senate. In fact, several news outlets said of the exchange: "Kamala Harris Grills Kavanaugh," and another headline read: "Harris' Abortion Questions Left Kavanaugh Speechless."
Harris, although considered a rookie by Washington standards, has not been afraid to ask the tough questions and unabashedly state her opinions. On the latest issue regarding Kavanaugh and the reports he sexually assaulted a woman, Harris says she believes "the accuser. She has nothing to gain." Some Democrats are already calling for Harris to run in 2020 for President. Indeed, the California politico has seen a meteoric rise much like that of former President Barack Obama.