Naomi Osaka is shining example of Black girl magic
Rising star pulls off stunning upset at U.S. Open
Cory Alexander Haywood OW Contributor | 9/20/2018, midnight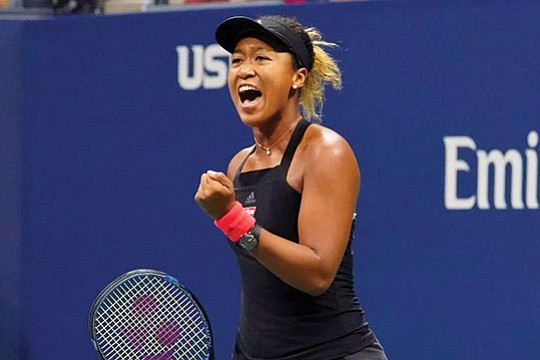 Naomi and her older sister Mari were given their mother's maiden name for practical reasons when the family lived in Japan. Her father was born in Haiti and went to New York University before moving to Japan, where he met her mother and later married her.
In racially homogeneous Japan, Osaka is considered h?fu, which is Japanese for biracial. Her Japanese grandfather was furious when he found out that her mother was romantically involved with a Black man. As a result of the interracial relationship, her mother did not have contact with her family for more than 10 years. In a 2016 interview, Osaka said: "When I go to Japan, people are confused. From my name, they don't expect to see a Black girl."
Osaka moved at the age of three with her family to the United States where she currently resides in Florida. Osaka's father made the decision to register her with the Japan Tennis Association when she began her career. She turned pro in September 2013, and made her WTA Tour main-draw debut at the 2014 Bank of the West Classic, after defeating Alla Kudryavtseva and Petra Marti? in qualifying. She was then pitted against 2011 US Open champion Samantha Stosur and came from a set down to defeat the Australian in a match lasting 2 1/2 hours.
In the U.S. Open final, Osaka defeated Williams in straight sets to claim the 2018 U.S. Open trophy. During the award ceremony, Osaka stated, "I just want to say thank you for watching the match. It was always my dream to play Serena in the US Open finals so I'm really glad I was able to do that. Thank you."
She became the first Japanese tennis player to win a major tennis tournament.
In interviews, Osaka has been adamant about embracing both her Asian and black heritages, conceding that while she represents Japan in sporting events, she doesn't identify solely as Japanese. She proudly reps her Haitian side.