Powerful Black business executives now sit on CBS board
Carol Ozemhoya | OW Contributor | 9/14/2018, 9:36 a.m.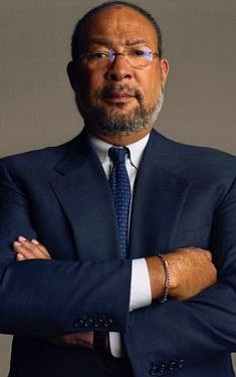 The recent shakeup at CBS over the Les Moonves situation has caused the media firm to rethink its position. That's resulted in six new board members that include three women and an African American man, reports Black Enterprise magazine. Earlier this week, Moonves stepped down as chairman and CEO of CBS Corp. amid a cascade of sexual assault allegations published in a series of articles in the New Yorker. CBS chief operating officer Joe Ianniello has been named interim CEO. Just days after Moonves's departure, Jeff Fager, the long-time executive producer of "60 Minutes," was fired for reportedly sending a text message threatening CBS reporter Jericka Duncan, who was looking into the allegations against both Moonves and Fager. Fager, however, has denied the allegations. Meanwhile, CBS and National Amusements Inc. recently settled an ongoing legal battle that erupted in May over control of the company. As the embattled media conglomerate looks to turn the tide, six independent directors were replaced on the company's 13-member board. One of the new directors is Richard "Dick" Parsons, former Time Warner chairman and CEO, who joins longtime board member Bruce S. Gordon as the second sitting African American member. These two prominent leaders are at the helm of helping CBS recover from an onset of scandal. It should also be noted that CBS programming lacks in minority programming compared to the other three: Fox, NBC and ABC.