A light in the wilderness of increasing social intolerance
Nia Malika Dixon rising Hollywood writer and director
Gregg Reese OW Contributor | 9/14/2018, midnight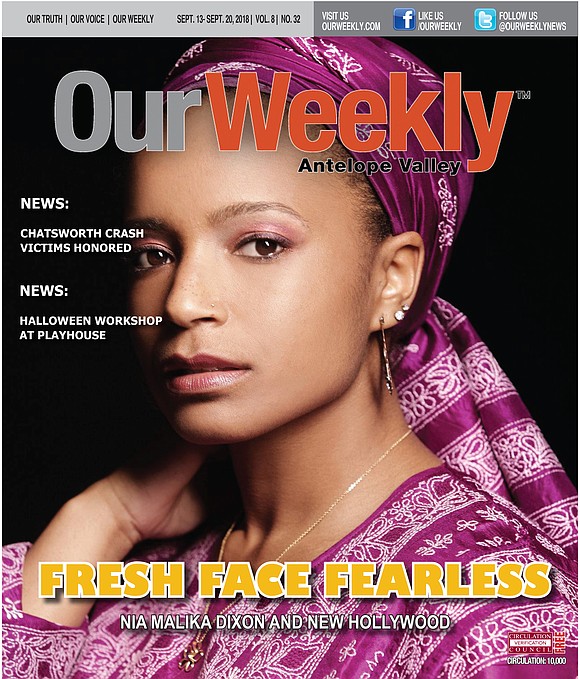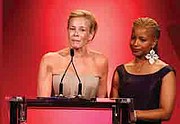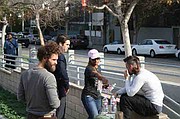 In West African communities the task of preserving the cultural and historical legacy was left up to the "griot"--a class of musicians, poets, or other storytellers—who passed down these traditions. Like many words transposed between different cultures and languages, there is no literal translation in English for a "griot," since they variously serve as advisors, ambassadors, historians, interpreters, masters of ceremonies, and other community services. This largely hereditary position helped keep the past alive for cultures not content with the use of the printed word.
Today, of course, the information age gives us myriad vehicles to communicate intangible ideas for vast segments of the masses, which might otherwise be underrepresented.  Independent writer/director Nia Malika Dixon is a millennium-era standard bearer of this storytelling tradition whose most recent offering, the digital series "East of La
Brea" has recently wrapped under the banner of newly formed Powderkeg Media (https://powderkegmedia.com/). Conceived to showcase creators and filmmakers who are female, LGBTQ and ethnic, Powderkeg specially focuses on digital content.
'East of La Brea'
"East of La Brea" garners special attention since it centers on the changing demographics of Los Angeles. Set in the transitional neighborhood of Korea Town, it follows the adventures of two 20-something roommates, a Bangladeshi-American and a Muslim African American, as they negotiate the growing pains of independence. It also heralds the rise of Dixon, a new, distinctive voice in visual storytelling.
Dixon's own story begins across the country in Baltimore, a city with its own stellar storytelling tradition whose standard bearers include Ta-Nehisi Coates, W. E. B. Du Bois, Zora Neal Hurston, Edgar Allan Poe, Wes Moore, and David Simon.
Dixon's path was charted by her mother, a Muslim and retired educator. Her childhood was spent between her paternal grandparents, a pioneering Black fireman in the suburban community of Randallstown, and her mother's West Baltimore home in Park Heights, near the landmark Pimlico Racetrack.
Following her mother's legacy, she chose a career as a school teaching while honing her chops writing articles, short stories, and other literary in her spare time. Along the way, she raised two children, who are now in college.
"Of all the jobs I do, mothering is the one of which I'm most proud," she says of her offspring, who both continue her legacy as writers.
As her career in education continued, the urge to tell stories, coupled with her passion to see stories involving Black Muslim women on the Hollywood platform, compelled her to cash out her 401k, and head west to Tinsletown.
Making her mark
Flow state-An altered state of consciousness in which the mind functions at its peak, time may seem distorted, and a sense of happiness prevails. In such a state the individual feels truly alive and fully attentive to what is being done.
—From the Free Dictionary online.
"These exceptional moments are what I have called "flow" experiences. The metaphor of "flow" is one that many people have used to describe the sense of effortless action they feel in moments that stand out as the best in their lives. Athletes refer to it as "being in the zone," religious mystics as being in "ecstasy," artists and musicians as 'aesthetic rapture.'"