Black consumer power on the rise
Carol Ozemhoya | OW Contributor | 9/14/2018, 9:32 a.m.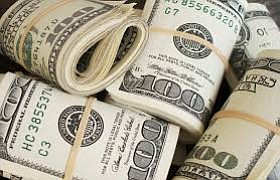 African American consumers are digitally savvy and entrepreneurial, expert content creators and more likely than consumers of other races to raise their voices on every subject from products to brand behavior to social justice, reports Fortune magazine. And they own all the technology. In short, Black folks are shaping important conversations about business, culture, tech and public life in increasingly influential ways, and smart marketers are taking note. These are some of the key elements from Nielsen's latest report, called "From Consumers to Creators: The Digital Lives of Black Consumers." It is the eighth annual report in Nielsen's Diverse Intelligence Series on African American consumers. It's also worth noting that influence comes with a price tag. The buying power of this demographic is expected to rise from $1.3 trillion in 2017 to $1.54 trillion in 2022 – and will continue to outpace the spending of the total national population. (Politicos may want to take note: African-Americans have the highest buying power in Texas, $117 billion; New York, $116 billion; California, $93 billion; with Georgia and Florida tied at $90 billion.) In a broad sense, what they're looking for is equity, suggests authors Cheryl Grace, Nielsen's Sr. VP, U.S. Strategic Community Alliances and Consumer Engagement, along with Andrew McCaskill, Senior Vice President, Global Communications and Multicultural Marketing; and Mia K. Scott-Aime, VP, Communications, in the analysis. "Acutely aware of Black history and bounding toward a technology-enabled future, African Americans are leaning into the democratization of digital platforms to circumvent old standards of information and idea sharing as they demand more reciprocal commerce," says the report. For example, African American households outpace all other demographics in mobile, tablet, smart TV, smart speaker and gaming console ownership. But Nielsen's data ultimately makes the case that Black consumers, using an influence informed by identity and values, increasingly expect brands to earn their business by being authentic, socially aware and responsible. "Through social media, Black consumers have brokered a seat at the table and are demanding that brands and marketers speak to them in ways that resonate culturally and experientially—if these brands want their business," the report concludes.