Congressional candidates will make history, no matter who wins
New Hampshire
Carol Ozemhoya | OW Contributor | 9/13/2018, 11:17 a.m.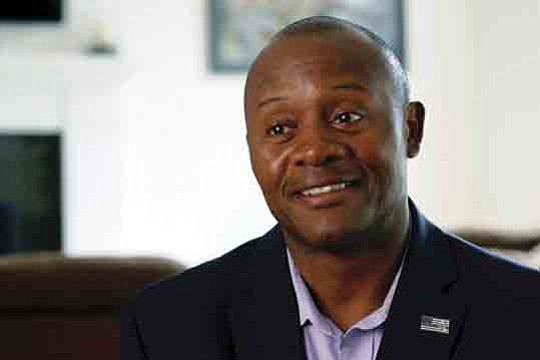 The Republican and Democrat in New Hampshire's 1st Congressional District race have the chance to make history, reports the Associated Press. Democrat Chris Pappas is embracing the fact he could become the state's first openly gay Congressman, while his Republican opponent, Eddie Edwards, could be the first African-American House member in the predominantly white state, which has a Black population that is less than 2 percent. Both men survived a crowded primary field Tuesday night that had 17 candidates and offered voters a clear contrast. They are competing to fill the seat left open after Democrat Carol Shea-Porter chose to step down after four non-consecutive terms. It is the first time in 16 years the seat is open. "For me as an individual, it means my message has resonated with folks," Edwards told the Associated Press, speaking from his home in Dover. "In terms of a Black person who is conservative, that is nothing new for our party. The first Blacks ever elected to Congress were Republicans. This is a legacy of our party. That is not the narrative that has been painted, but that is certainly the legacy of the party." Edwards, a Trump supporter who has served in the Navy and was a small town police chief, insists that "race doesn't make you special." He said, "In America, unlike anywhere else, your race your background your ethnicity, your gender, your sexual orientation has nothing to do with you being special. What makes you special is what you give back to your community, what you give back to your family."
Pappas was more willing to say that his victory in November would send a message that went beyond the issues he is campaigning on like fighting the opioid crisis and supporting renewable energy. "It's important to be honest about who you are. I think that sends a positive message to others out there who are questioning whether they have a place in their own communities," said Pappas, speaking at his family's Manchester restaurant. "At the end of the day, it's a message we do have to send — that people are welcome regardless of who you are or who you love. There is a place for you in this community and in this state." Along with possibly making history, the two candidates offer voters a clear contrast. Edwards is expected to continue pushing an agenda that includes support for gun rights, limited government and repealing the Affordable Care Act. Pappas, a former state lawmaker who is serving his third term on the governor's Executive Council, has campaigned on expanding access to health care, combating climate change and supporting abortion rights.