'Beautiful' state faces lawsuit over unsanitary conditions
Alabama
Carol Ozemhoya | OW Contributor | 10/5/2018, 10:54 a.m.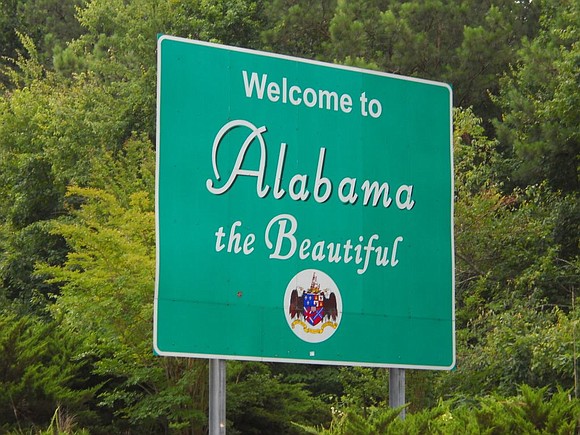 When you drive into Alabama, there is a big sign that says, "Welcome to Alabama the Beautiful." Yet in a county in the state, residents, many of them Black, live with open sewer pits in their yards. The state of Alabama and one of its counties are now facing a federal civil rights complaint with the Dept. of Health and Human Services over unsanitary sewage conditions that have been plaguing a historically Black county for decades, reports Mother Jones.
The environmental group Earthjustice and the Alabama Center for Rural Enterprise filed a lawsuit last week, alleging the Alabama Dept. of Public Health and the Lowndes County Health Dept. both failed to protect Black residents from inadequate sewage systems, which has led to water contamination and an outbreak of an infectious disease prevalent in areas without indoor plumbing.
"It is a terrible injustice that a region that has borne a tremendous burden of systemic racial oppression… has to live with the degradation of unsanitary or nonexistent sewer systems," the Alabama Center for Rural Enterprise's founder Catherine Flowers said in a press release about the complaint. The lawsuit says the two agencies administering the wastewater programs have discriminated against Black residents of Lowndes County for years by failing to abate unsanitary conditions in a way that disproportionately harmed Black residents. It also alleges the blame for these conditions falls on the state and county health departments and their failure to provide access to modern sewage and plumbing systems.
Countywide, more than 80 percent of residents do not have access to a municipal sewer system. Instead, these homes rely on a septic system to dispose of wastewater, which residents are responsible for buying and maintaining. Although exact numbers remain unknown, in 2011, the state estimated that anywhere between 40 and 90 percent of Lowndes County homes have no septic system or inadequate ones and that half the homes with septic systems can expect their systems to fail. Much like the surrounding area, Lowndes County is deeply impoverished, with 29 percent of the 10,000 resident living below the poverty line.
The county is also starkly divided by race: 73 percent of the population is Black and 25 percent is white, with 37 percent of Black residents living below the poverty line while only 4 percent of whites do. The overall median household income is $27,914, but for white residents, it's $52,604; the median household income for Black people is only $21,686. The poor sanitation has led to the recurrence of a disease long thought eradicated in the United States. A September 2017 study by scientists at Baylor University and published in the American Journal of Topical Medicine and Hygiene tested 55 Lowndes County residents and found that 35 percent of had low levels of hookworms.
The parasitic worms are transferred to humans through soil that has been contaminated with infected human feces. Those who suffer from low-level infections may show no symptoms, but a person with a more serious infection may experience pain, diarrhea, fatigue and anemia. This infectious disease is commonly associated with extreme poverty and mostly found in developing countries. In a statement released after his visit, Philip Alston, a United Nations official, said, "I saw various houses in rural areas that were surrounded by cesspools of sewage that flowed out of broken or non-existent septic systems." He added, "The state health department had no idea of how many households exist in these conditions, despite the grave health consequences."