Los Angeles among five sites for Obama Foundation grant
Partnering with Boys and Men of Color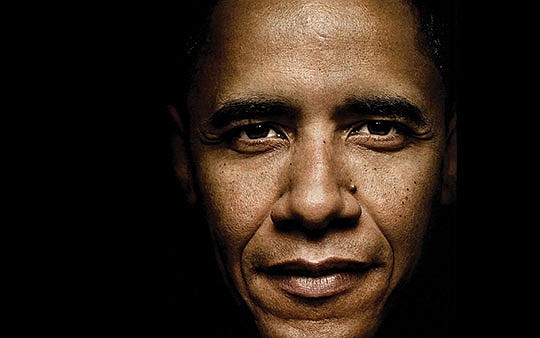 As part of its first-ever My Brother's Keeper Community Challenge Competition, the My Brother's Keeper Alliance (MBK Alliance), an initiative of the Obama Foundation, has selected five California communities to receive grants to improve life outcomes for boys and young men of color. The MBK Community Challenge Competition is providing strategic support and more than $5 million in select communities nationwide to expand evidence-based initiatives that will reduce youth violence, grow effective mentorship programs, and measurably improve the lives of boys and young men of color.
"California Funders for Boys and Men of Color has been an invaluable partner and champion at every step since President Obama launched My Brother's Keeper in 2014," said Michael D. Smith, executive director of MBK Alliance at the Obama Foundation. "We're grateful for the many ways CFBMoC continues to bolster the leaders and institutions doing the critical work of expanding opportunity and reducing barriers for our boys and young men in California, while also inspiring the nation."
In California, advocates, philanthropy leaders and policymakers have shaped a statewide movement to accelerate systemic change and remove barriers for boys and men of color, including by reforming the criminal and juvenile justice systems to prioritize prevention over punishment. Oakland, Los Angeles and Sacramento are three of 10 communities from around the country selected as "Impact Communities" to replicate or scale community-led solutions. Fresno and Richmond are among five communities nationwide that will receive "seed grants" to pilot interventions for a sub-population of boys and young men of color in the community.
"We applaud the leaders, advocates and organizers who are taking action in each community to ensure California's young people have access to the opportunities they need to succeed and lead," said Dr. Robert K. Ross, president and CEO of The California Endowment. "We thank the Obama Foundation for this important investment to make real and transformative change possible for our youth."
As a partner to the My Brother's Keeper Alliance, the California Funders for Boys and Men of Color, a network of California foundation CEOs committed to dismantling barriers to opportunity for boys and men of color, is helping provide financial resources to selected communities in California.
As part of a two-year engagement, Impact Communities will receive up $500,000 to help jump-start initiatives, build capacity and attract additional resources and partners. In Oakland, the work will be anchored by Urban Strategies Council, while Liberty Hill Foundation will work with California Community Foundation to support the work in Los Angeles, and The Center at Sierra Health Foundation will support the work in Sacramento. Communities receiving Seed grants will receive $50,000 as well technical support to develop a plan and long-term infrastructure. In Fresno, Youth Leadership Institute will support the work, while RYSE Youth Center will lead the work in Richmond.
"When Barack Obama spoke the words, 'We are the change we seek,' no one heard them clearer than the young leaders of color standing up for a new vision of youth justice in Los Angeles County," said Shane Goldsmith, president and CEO of the Liberty Hill Foundation, and co-chair of the CFBMoC's Southern California Regional Action Committee. "This project will help replace a system that treats young men of color as threats with a youth development system that recognizes them as assets to their communities."