Outpouring of praise for revealing new book by Michelle Obama
Describes heartbreak of miscarriage
Emmarie Huetteman Kaiser Health News | 11/21/2018, midnight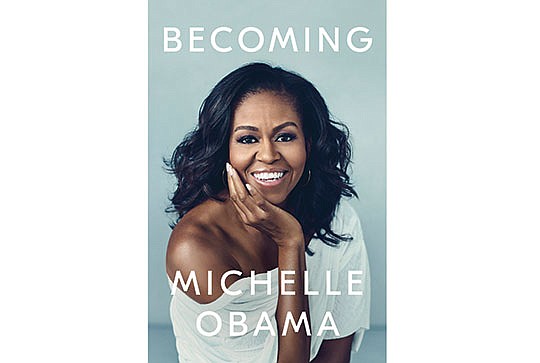 It is uncommon to find out the cause of one's miscarriage, and women frequently blame themselves. The survey also found that 47 percent of those who had experienced a miscarriage reported feeling guilty; 41 percent reported feeling alone.
Some women are also left with worries that they are infertile, a fear that can stoke identity issues for those who see themselves as destined for parenthood.
Psychologists say it is important as well to acknowledge the grief of the partner or spouse, who may process the emotions differently but also has experienced his or her own loss.
Isolation can exacerbate those feelings, including some women's belief that "their body let them down," said Coons of the University of Colorado.
Nancy Molitor, a clinical psychologist and professor at Northwestern University's Feinberg School of Medicine, said she asked herself the same question as many women when she suffered her own miscarriage, a trauma that nearly killed her: What did I do wrong?
Today, women are more likely to talk to friends and other loved ones about their miscarriages, Molitor said, helping them realize how common the events are and removing some of the stigma. But even in 1996, when she miscarried, "nobody talked about it," she said.
She counsels women, some in their 80s or 90s, who bring up their miscarriages decades later. "There's a wistfulness about the fact that they never talked about that," Molitor said, adding, "You were told, move on, honey. Move on, dear. It wasn't meant to be."
Couples who miscarry also find themselves grappling with a grief that comes with no set rules or rituals. Stefania Patrizio of Philadelphia and her husband waited until she was 12 weeks along to tell their family and friends she was pregnant. She was showing by the time she miscarried at around 20 weeks.
"There were a lot of people who didn't know how to handle it, because it's a different type of grief, it's a different type of — I guess I'll say death, because it's not someone you knew," she said. "It was a grief of a dream."
Psychologists emphasize the importance for women recovering from a miscarriage to build a support network. Aline Zoldbrod, a Boston-based psychologist who runs SexSmart.com and has written about infertility, said those who have miscarried may find comfort from a therapist or support group, both of which can soothe the guilt and "inherent sense of defectiveness" women often feel.
This story was produced by Kaiser Health News, an editorially independent program of the Kaiser Family Foundation.