Stan Lee left memorable impact on Black youth
Comic book legend dies at 95
William Covington OW Contributor | 11/16/2018, midnight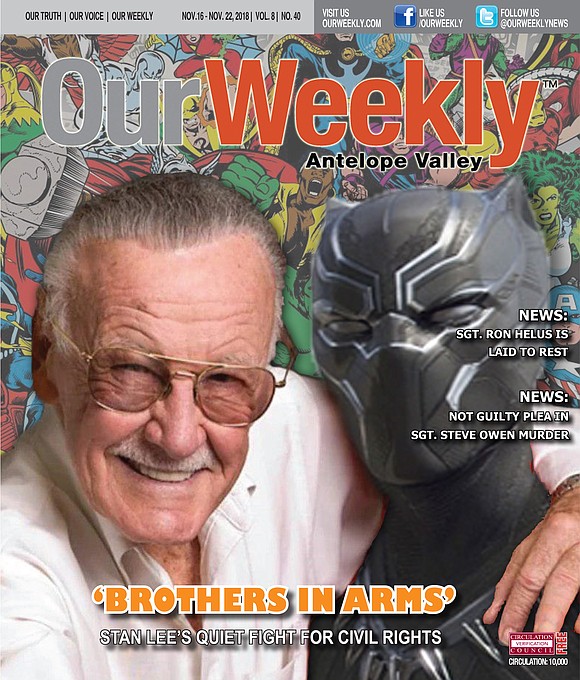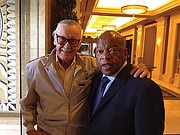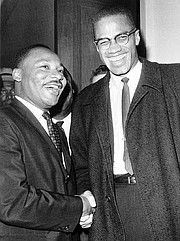 According to 59-year-old Marvel Comic book collector Alonzo Jones, his first introduction to the legendary Stan Lee was in 1968, "I was 9 years old," Jones said, "and it was a weekend that my two brothers and I accompanied my parents to Loyola Marymount University, the Westchester campus, were my mom was employed. The trip was about 16 miles southwest of what was then called South Central Los Angeles.
"While in the city of Westchester my older brother, an 11-year-old who was one of the coolest people I knew asked my mom if we could stop at a store to buy a comic book. His reasoning for wanting to shop out of our neighborhood was the limited stock and used comics found at our local mom-and-pop stores. My mother agreed and there we were, standing in front of a rack filled with new pristine comics, Stan Lee's Marvel Comics, DC Comics, and Archie.
'Thor,' 'Incredible Hulk,' 'Spiderman'
"My brother immediately immersed himself in newest editions of "Thor," "The Incredible Hulk," and "Spiderman." That's when I selected "Batman," a DC comic. My brother shared his disgust with me for the entire drive home, you do not read DC comics, they are for White boys!"
According to author Gary Phillips, who also grew up in South Los Angeles during this time, Marvel comics resonated more with African American youngsters growing up in the area. He recalled that DC had "silly adventures" involving characters that may have been suitable for kids in the white picket fence environs of West L.A. or Orange County, but failed to "meet the mark" to aficionados down in the 'hood.
On the other hand, Phillips remembered, the plots devised by Lee's Marvel Comics were grounded in Black reality, exemplified by Spiderman, whose alter ego Peter Parker worried about gainful employment to help support his elderly Aunt May, and the relentless bullying by his nemesis, Flash Thompson. Often Lee had Marvel superheroes being pursued by police officers or the American military. During the 1965 Watts Riots t young African American males—many pre-teens—witnessed the California National Guard and large amounts of peace officers in South Central Los Angeles.
According to Phillips, in spite of the outlandish enemies they encounter, Marvel's creations were grounded in reality in ways not immediately recognized. Its creative masterminds, writer Lee and artist Jack Kirby, contrived a group of outcast teenagers who differed from their peers by virtue of an alteration of the structure of the chromosomes in their DNA. To describe them, they borrowing a biological term, "mutants," and titled the comic "X-Men."
Stan Lee and Civil Rights Movement
These mutations resulted in their possession of special individual abilities which, in turn, made them superheroes viewed with derision and fear, and ostracized and persecuted by the rest of humanity. These conditions spawned comparisons to the plight of African Americans  and the Civil Rights Movement, and the leading characters, diplomatic Charles Xavier (aka "Professor X"), and his former friend, militant Erik Lehnsherr (aka "Magneto") who were viewed as fictional counterparts to Martin Luther King (MLK) and Malcolm X.