New TV series is story of Nigerian immigrants
Struggling to make it in America
Manny Otiko OW Contributor | 11/8/2018, midnight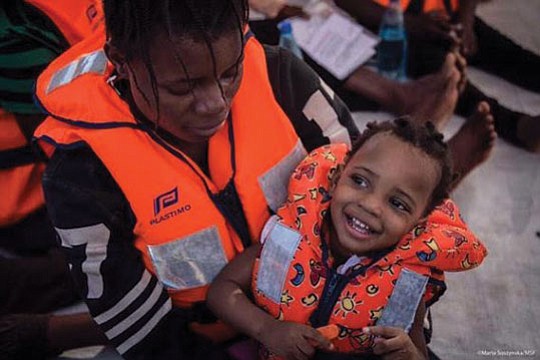 Nigerians are the most successful immigrant group in America, with 29 percent of them over the age of 25 possessing a college degree. (The national average is 11 percent.) A new series by Nigerian filmmaker Tola Olatunji, known professionally as Tola, details the struggles of how Nigerians get to that status.
Tola is a self-taught filmmaker who relocated from Nigeria to Dallas, Texas in 2015.  His new series is titled "Yankee Hustle." He said he wanted to make the series to tell the story of the struggles Nigerians face in America. Tola said it was important that Africans "tell our own stories."
Tola also operates an independent film studio called Rent-A-Studio, which is based in Dallas.  Tola works with American filmmakers and Nollywood films. Nollywood is the nickname given to the Nigerian film industry, which is second only to the Indian film industry (Bollywood) in output. Nollywood films are consumed by both the local audience and Nigerians in the diaspora (America and Europe.) Nollywood films are also popular in other parts of Africa, which don't have their own film industries.
According to IndieWire, the average budget for a Nigerian film is $10,000. IndieWire also stated that the concept of a "Nigerian film" is changing because of the growing exploits of Nigerians living in Europe and America. The biggest budget for a Nigerian film was "Half of a Yellow Sun," which featured Hollywood stars Thandie Newton and Chiwetel Ejiofor. The budget was $8 million.
Tola's TV series features Nollywood stars Uche Jumbo, Deyemi Okanlawon and Jide Kosoko. According to Tola, the series was shot in Dallas and Lagos, Nigeria.
He added that while Nollywood was known for producing low-budget movies, the growth of high-speed Internet services is rapidly changing the industry.
"We're trying to morph Nollywood," said Tola. "We're working towards rebranding the Nollywood industry."
The Nigerian film industry used to be plagued by pirating, which robbed filmmakers of revenue. However, streaming is beginning to catch on. Now streaming services offer films for the price of a pirated version.
"A lot of networks are emerging now such as iflix, DStv and EbonyLife TV," he said.
"Telecommunications has exploded," Tola said. "Even the poorest person has access to a cell phone."
Tola says he expects the series to be released by the end of the year or in early 2019. He's currently working on a deal for the series to be featured on a streaming network.