Trump, Congress roll back strict auto lending guidelines
What's next for consumers?
Charlene Crowell OW Contributor | 5/31/2018, 9:35 a.m.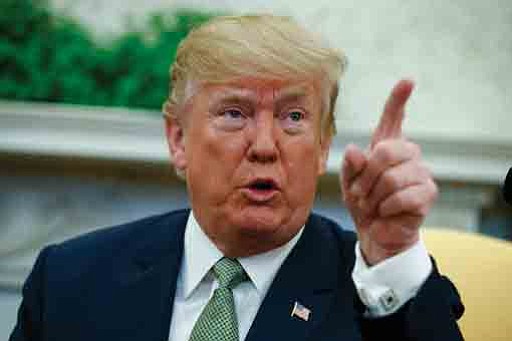 Strong and opposing views quickly surfaced upon the President's signing. Karl Frisch, Executive Director of Allied Progress, is one such consumer activist. 
"President Trump can try to spin it any way he wants, but the bottom line is this – black and brown folks are systematically charged more for their car loans even when they have the same credit as whites," said Frisch. "This president has consistently shown us that consumers are not of any importance to him, particularly when they are people color."
Research supports Frisch's critique.
"Discrimination In Auto Lending," authored and published earlier this year by the National Fair Housing Alliance (NFHA), found that despite federal laws banning credit discrimination by race or ethnicity, race remains a key factor in the cost of financing auto loans.  Like secret shoppers, NFHA sent eight teams of testers to dealerships to inquire about purchasing the same vehicle. Each team was told to ask the same questions and then report on their experiences.
Although all testers encountered challenges to securing information needed to secure the best auto loan available, non-White testers noted being treated disrespectfully and receiving a higher-cost quote for financing than the White testers. Numerically, the sum of experiences found:
• 75 percent of the time, White testers were offered more financing options than Non-White testers;
• 62.5 percent of the time, Non-White testers who were more qualified than their White counterparts received more costly pricing options; and
• On average, Non-White testers who experienced discrimination would have paid an average of $2,662.56 more over the life of the loan than less-qualified White testers.
For consumers everywhere, but particularly for consumers of color, Mulvaney's harsh words signal that so many of the hard-fought battles to bring fairness and equality are at risk.
Prior to the House vote taken on May 8, Congresswoman Maxine Waters, the Ranking Member of the House Financial Services Committee warned her colleagues about the regressive effects that would occur if the measure was enacted.
"This resolution would set back efforts to prevent discriminatory auto lending, make it harder for responsible businesses to follow the law, and harm consumers," said Waters. 
Sadly, when it comes to financial fairness in auto finance, truer words were never spoken. The real question for consumers is, 'What's next'?
 Charlene Crowell is the Deputy Communications Director with the Center for Responsible Lending. She can be reached at Charlene.crowell@responsiblelending.org.