Brainwashing: Continued questions about controlling Black minds
Colston Westbrook and CIA experiments
William Covington OW Contributor | 3/23/2018, midnight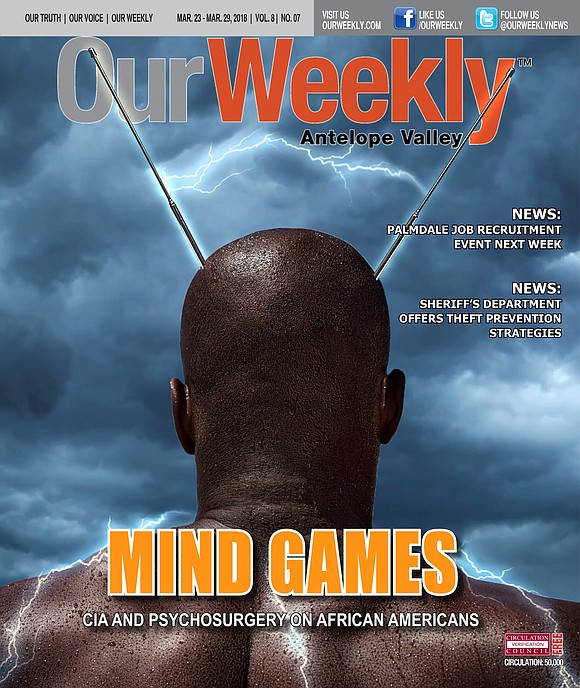 Hundreds of books have been written about Colston Westbrook, a shadowy figure with ties to the CIA, and the forming of the Symbionese Liberation Army. Recently I interviewed two African American men who believe their bouts with mental illness is a result of undergoing mind control experiments associated with Westbrook and the United States government in the early 1970s.
As I listened to Vacaville inmate Anthony Neuman, I thought to myself: "this guy actually believes he pulled a microchip out of the palm of his hand." The skin surrounding the small hole appeared to be striated with scar tissue. Newman's wrinkled face seemingly told the story of an individual whom most can describe as someone battling internal demons. His aggressive speech pattern described his journey with being monitored and manipulated by government officials while he was in college. Newman's behavior at times was very violent and combative. On several occasions earlier he had assaulted family members
Neuman's family said he is bipolar and always had been since drinking a glass of spiked punch at a '70s party. His story has been told before by other African American males in their early 60s.
A former neighbor, Daniel Davis, experienced a nervous breakdown while attending Cal State Northridge. His family said his mental illness began after he, too, ingested a glass of spiked punch at a party. They remember him becoming a shut-in and, as with Neuman, apparently spellbound with the Stevie Wonder song "Living For The City." Each of these men was reared in South Los Angeles and both complained for years of being subjected to mind control experiments purportedly conducted by Westbrooks.
I drove to the prison because of books I had read on Westbrook and rumors of his mind control experiments at Vacaville, and also because of the current buzz circulating about the CNN series about "The Radical Story of Patty Hearst," a tale that famously culminated in a 1974 shoot out with the Los Angeles Police Department 1974 in South Los Angeles.
Accusations of mind control and Westbrook are not new. In May 1974, New York Times reporter John Kikfner descrikbed him as an "Black linguist who worked in Vietnam for Pacific Architects and Engineers," a private contracting firm that provided cover the CIA's "Phoenix" program.
According to files released by The Freedom Of Information Act in September 1998, the Phoenix program was instituted to identify and destroy the National Liberation Front of South Vietnam (NLF or Viet Cong) via infiltration, capture, counterterrorism, interrogation, and assassination. According to the report, methods of interrogation were based on elements of mind control.
The article reported that Westbrook, after leaving Vietnam, oversaw the Black Cultural Association (BCA) at Vacaville Medical Facility. Officials there claimed that the BCA was an African American inmate group founded among inmates in 1968 and was formally recognized by the warden one year later. Reportedly, the primary purpose of the BCA was to provide educational tutoring to inmates, which it did in conjunction with Bay Area graduate college students, most of whom were White and classified themselves as liberal.