Nation of Islam calls 3 Black Congress members 'sellouts' for denouncing Farrakhan
National
Carol Ozemhoya | OW Contributor | 3/15/2018, 10:22 a.m.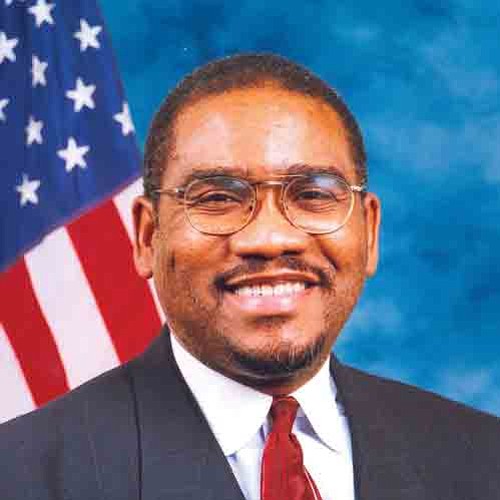 The Nation of Islam lashed out at three Black members of Congress who denounced its leader, Louis Farrakhan, for making anti-Semitic and anti-white remarks in a recent speech, reports Fox News. In an open letter on the group's website, Representatives Gregory Meeks, Barbara Lee and Danny Davis were accused of being "sellouts" to Farrakhan's critics – described as "Satanic Jews" – with the Nation of Islam leader compared to Jesus Christ. "Remember, it was the same Satanic Jews of yesterday that conspired against Jesus and had him killed by the ruling authority of the Roman Empire," the letter reads. "They hated Jesus because he told the truth. Jesus was ridiculed, falsely charged, lied on, evil spoken of and called a hater and a bigot." On Wednesday (March 14) afternoon, Farrakhan pushed the same message, tweeting: "Why do the Jews hate me with so much passion? Because Jesus, my brother, who was their last prophet, was 2,000 years too soon. I am on time." The three Democrats disavowed the 84-year-old minister for his incendiary keynote speech at the organization's national conference in Chicago last month. Before a crowd of several thousand, Farrakhan said such things as "powerful Jews are my enemy" and "the Jews were responsible for all of this filth and degenerate behavior that Hollywood is putting out turning men into women and women into men." The new open letter refers the three lawmakers to a previous letter that Farrakhan in 2010 directed at "black leadership" that warned against becoming "an apologist" for Jews. Farrakhan said that siding with Jews would put Black leaders at risk of being "seen by the masses of our people as a modern day Uncle Tom who believes you owe more to [Jews] than to the masses of our suffering people."
Shortly after Farrakhan made his Chicago speech, in which he also condemned whites and gays, the conservative publication the Daily Caller reported that seven congressional lawmakers – all Democrats and all part of the Black Caucus – had current or past ties to the minister. Jewish groups and others demanded that the Black Caucus members state where they stood on Farrakhan and his views. Meeks, Davis and Lee responded that they condemn anti-Semitism and denounced Farrakhan's remarks. The other lawmakers either have said nothing, or have expressed intolerance for bigotry and hateful rhetoric in general, but have refused to directly speak about Farrakhan. The seven lawmakers are Meeks, who is from New York, Davis, who is from Illinois, Lee, from California, Andre Carson of Indiana, Maxine Waters of California, Al Green of Texas, and Keith Ellison of Minnesota. Green and Waters have remained silent.