Senators Kamala Harris and Yvette Clark want a statue honoring former Rep. Shirley Chisholm
California/New York
Carol Ozemhoya | OW Contributor | 3/5/2018, 12:49 p.m.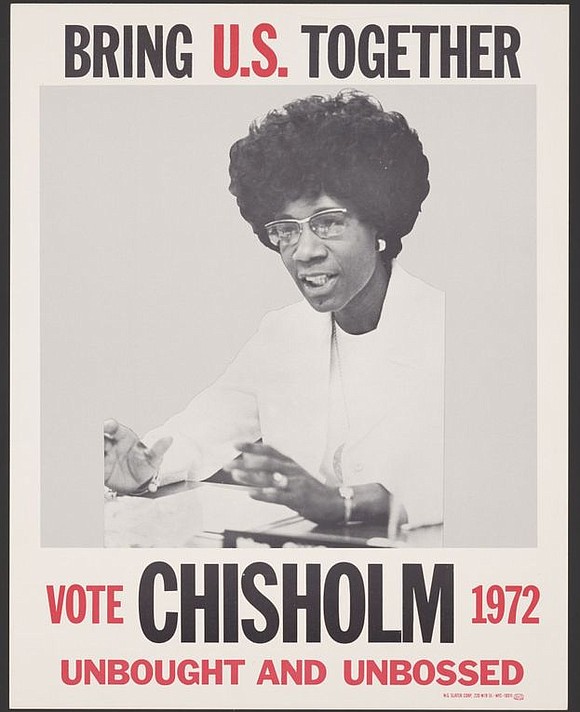 Senators Kamala Harris (D-California) and Yvette Clarke (D-New York) are sponsoring a bill to have a statue of Shirley Chisholm erected. She was the first Black woman elected to Congress. Both Harris and Clarke tweeted the news on their respective accounts.
"Shirley Chisholm deserves a permanent place among other defining figures in the Capitol," Clarke said on Twitter. "Representation matters." Several other Democratic senators chimed in as co-sponsors, including Cory Booker (New Jersey), Kirsten Gillibrand (New York), Tim Kaine (Virginia) and Elizabeth Warren (Massachusetts). Sen. Bernie Sanders (Vermont) is also supporting the bill, which would direct the Joint Committee on the Library to enter into an agreement to obtain a statue within five years of the bill's passage, reports the Huffington Post.
Chisholm is definitely in line to be honored. During her groundbreaking political career, she became the first Black candidate for a major party's presidential nomination and the first woman to run for the Democratic Party's nomination. She served seven terms in the House from 1969 to 1983, representing New York. "Now," the HuffPost writes, "the question is whether a Republican-controlled Congress will honor this "unbought and unbossed" Black woman."