Black women key to American progress
Merdies Hayes Editor In Chief | 3/2/2018, midnight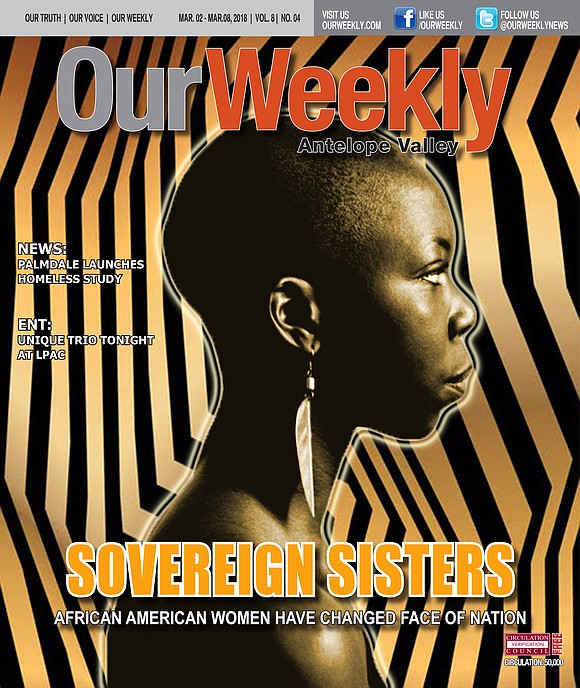 Shirley Chilsolm was a contemporary of Jordan. In 1972, the teacher-turned-politician became the first Black woman to run for President of the United States. Chisolm was known for her staunch opposition to the Vietnam War and spent a lifetime advocating for women's rights. Chisholm was known for "working across the isle" and once teamed with Sen. Bob Dole to create the food stamp program; she also visited with former Georgia Gov. George Wallace—an arch rival during her era—who was recovering from an assassination attempt.
"Shirley Chisolm had the guts to speak the truth—no matter how uncomfortable or unpopular," said Sen. Kamala Harris (D-Calif). "Her 'greatest political asset,' she once said, 'is my mouth, out of which come all kinds of things one shouldn't always discuss for reasons of political expediency.' She was always 'unbought and unbossed.'" Harris and 11 senators have introduced a bill directing Congress to commission a statue if Chisolm to be displayed in the United States Capitol.
Oprah Winfrey
In the 21st Century, Oprah Winfrey could be the most famous Black woman in the world. The former talk show host is a prominent philanthropist, actor/producer, publisher and social activist who recently added her voice to the on-going "Me Too" movement to speak out against sexual harassment in the workplace.
"The key to realizing a dream is not to focus on success but on significance," Winfrey said years ago. "Even the small steps and little victories along your path will take on greater meaning."
Mae Jamison was the first African American woman astronaut and a leading scientist and advocate for girl's education (STEM). A physician by training, Jamison joined NASA in 1987 and served aboard the space shuttle Endeavor in 1992. She left NASA the next year to pursue an academic career and, for the past several years, she has led "100 Year Starship," a research philanthropy dedicated to empowering people through technology.
The list of notable African American women spans all professions. While Michelle Obama served as the first Black First Lady, many other women have made great strides in encouraging more women of color to step into the once all-male bastions of power. Among these accomplished Black women are Donna Brazile, a noted political consultant; Condoleezza Rice, former United States Secretary of State; Susan Rice, former National Security Advisor; Loretta Lynch, former United States Attorney General, and Ava Duvernay and Shonda Rhimes, each an award-winning Hollywood writer and producer.