Black women key to American progress
Innovation from Phillis Wheatley to Oprah Winfrey
Merdies Hayes Editor In Chief | 3/1/2018, midnight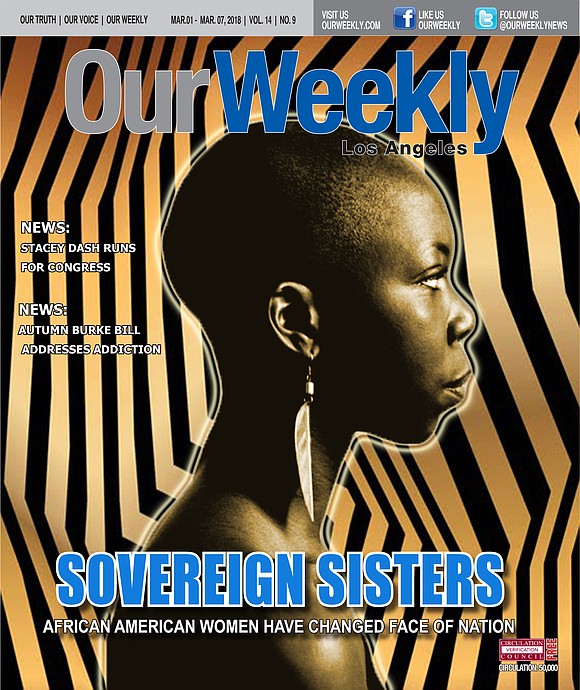 During the first decades of the 20th Century, African Americans were making great strides in politics, the arts and in culture. And while the Great Depression and World War II brought about hard times, some Black women would remain undaunted in their efforts to shine brightly. One of these women was Josephine Baker who ran away from home in her teens to travel to New York City to dazzle audiences with her singing and dancing abilities.
In 1925, Baker moved to Paris where her exotic (and sometimes erotic) nightclub performances made her an overnight sensation. During World War II, Baker nursed wounded Allied soldiers and also contributed occasional intelligence to American and British agencies. In later years, Baker would become involved in the Civil Rights Movement. Baker died in 1975 at age 68, but not before she made a triumphant comeback in Paris and in America during the early 1970s.
In literature, Zora Neale Hurson was one of the most influential American writers of her era. Her best known work, "Their Eyes Were Watching God" (1937) remains essential reading and is considered a seminal work exploring a young girl's struggle to forge her own destiny in the face of racial discrimination. Hurton quit writing in the late 1940s and by her death in 1960 she had become largely forgotten. It would take the work of another acclaimed author, Alice Walker, and a number of mid-century feminist scholars and writers to reintroduce Hurston to a new audience in the 1970s.
Nella Larson was a contemporary of Hurston. Her most productive period was during the Harlem Renaissance with the novels "Quicksand" (1928) and "Passing" (1929) recognized today as some of the finest examples of American modernism.
Rosa Parks
For two decades beginning in the 1950s, the civil rights movement took center stage among African American women. Among the women who had key roles in the struggle for civil rights was Rosa Parks who, for many, is one of the iconic figures in the modern civil rights era. The Alabama native was a key planner of the Montgomery, Ala. bus boycott of 1955 when she refused to relinquish her seat to a White rider. Moving to Detroit, Mich. in the late 1950s, Parks remained active in civil rights and political life until her death in 2005 at age 92.
Barbara Jordan came to national prominence as a member of Watergate Select Committee in 1973 to investigate President Richard Nixon's involvement in the political scandal that would eventually force his resignation from office one year later. While Jordan would deliver the keynote speech at two Democratic National Conventions, years earlier in 1966 she became the first Black woman to serve in the Texas legislature and, later, would join Andrew Young as the first African Americans from a the South to be elected to Congress since Reconstruction. Jordan served in office until 1978 when she stepped down to teach at the University of Texas at Austin. Jordan died in 1996, a few weeks shy of her 60th birthday.