Crooners: A musical journey
The legacy of jazz lives on
Gregg Reese OW Contributor     | 6/21/2018, midnight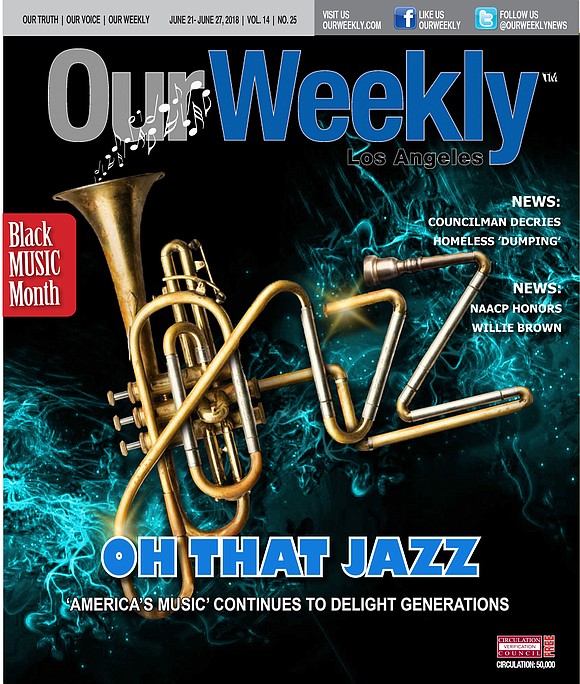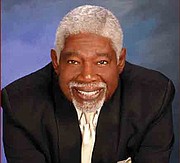 As a Mecca for music and the recording arts, Los Angeles enjoys an enviable reputation for the diversity and quality of its output. This sonic largesse is a result of both homegrown and imported talents, as each group or performer has their own particular tale to chronicle the path to their own, individual sound. For Sherwood Sledge, his decade's long tenure straddling the genres of gospel and jazz actually began on the opposite side of the country. Overshadowed by the specter of Washington, D.C., Baltimore has produced its own unique, contributions to the culture and especially the music of America.
Once upon a time in the United States, before the onslaught of integration, "Negroes" as they were called, were cut off from virtually every aspect of society. Because of this, a separate, distinct lifestyle developed, especially in entertainment. The "Chitlin Circuit" (a term possibly coined by vocalist Lou Rawls), a chain of nightclubs and theaters sprung up throughout major cities of the east coast, mid-west, and the south, specifically in the "colored" sections of these towns to provide hospitality and entertainment for an amusement starved citizenry.
These venues in turn sprouted up commercial industry around them, and allowed entrepreneurship to those who might not otherwise have been given the opportunity. Denver Ferguson parlayed profits from his numbers racket into a string of establishment in Indianapolis, Ind. offering leisure time pursuits, notably the Sunset Terrance, the state's outpost of the chitlin circuit.
Baltimore's Pennsylvania Avenue was the east coast equivalent of this, with scores of commercial, cultural, and entertainment concerns lining its streets. Of course, illicit pursuits flourished along side these most respectable haunts, among them threadbare gambling establishments called "holes." It was here where young Sherwood would "cut his teeth" as a 6-year-old entertainer and vocalist.
Beginning apprenticeship
His father would take the diminutive crooner into these tread bare places, often with dirt floors, and announce to the assembled reprobates that his son would sing for their amusement, provided they part with a portion of the winnings from their games of chance. In short order, he became a fixture singing in these wretched locales, earning his father the ire of his mother.
Her tune changed when the pint sized songster displayed his earnings.
"Maybe your father isn't so dumb, after all," she sighed when Sherwood would turn over four or five times the $5 monthly rental for a night's crooning.
Music was a nice respite from the World War II doldrums of air raid drills, rationing, and no bubble gum (due to the necessity of rubber in the war effort). Adding to the formative diet of young Sledge's developing ear was the affable baritone of the influential D J Chuck Richards. Starting out on radio station "WITH" (he later moved on to "WBAL"), Richards left his prolific career singing in front of the Swing bands of Duke Ellington and Chick Webb to take up the art of spinning records as a pioneering Black radio announcer.  
The Baltimore branch of the chitlin circuit was Pennsylvania Avenue's Royal Theater, a cultural institution that showcased the best Black America had to offer over the course of four decades. An incomplete listing of the talents that "threw down" on its stage would include Louis Armstrong, Pearl Bailey, Count Basie, James Brown, Nat King Cole (initially known as a pianist before ascending to stardom as a vocalist), Duke Ellington, Etta James, and scores of others.