Oprah inks deal with Apple
National
Carol Ozemhoya | OW Contributor | 6/18/2018, 4:25 p.m.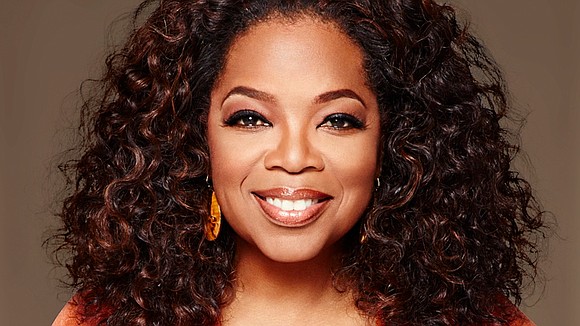 Last week, Our Weekly reported that the top streaming companies are vying for Black producers to create contents. In the latest move, Apple and media giant Oprah Winfrey have a signed a multi-year content partnership. According to Variety, under the deal, Winfrey and Apple and will create programs that will be released as part of Apple's original content lineup. The deal marks one of the first such agreements struck between Apple and a content creator. This is the latest addition to Winfrey's media empire. The former hit talk show host formed her own cable network, OWN, in 2011 in partnership with Discovery Communications. The channel has become one of the fastest-growing cable networks among women and has produced hit shows such as "Queen Sugar," which boasts Oscar nominee Ava DuVernay as show runner. Winfrey recently extended her contract with Discovery through 2025. Sources told Variety that Apple's deal with Winfrey does not conflict with the Discovery agreement. Winfrey remains exclusive in an on-screen capacity to OWN with limited carve-outs, such as her role as a correspondent for CBS' "60 Minutes" and her recent acting work for HBO. Via her Harpo Productions banner, Winfrey has also developed several long-running hit syndicated shows, including "Dr. Phil," "The Dr. Oz Show" and "Rachael Ray." Through her Harpo Films, she has produced several Academy Award-winning features, including "Selma," which was directed by DuVernay. Winfrey also had a featured role in that film, and recently starred in other films such "Lee Daniels' The Butler," "A Wrinkle in Time" and HBO's "The Immortal Life of Henrietta Lacks."
Winfrey also runs O, the Oprah Magazine and published the New York Times best-selling cookbook "Food, Health and Happiness" last year. As a noted philanthropist, Winfrey has contributed more than $100 million to provide education to academically gifted girls from disadvantaged backgrounds. The Oprah Winfrey Leadership Academy for Girls in South Africa celebrated its 10-year anniversary in 2017. Companies such as Amazon and Netflix have been aggressively pursuing top talent and locking them down with lucrative deals. Netflix signed both Ryan Murphy and Shonda Rhimes to deals valued at more than nine figures each.