Man taking whole weekend to thank Detroit
Carol Ozemhoya| OW Contributor | 6/11/2018, 4:46 p.m.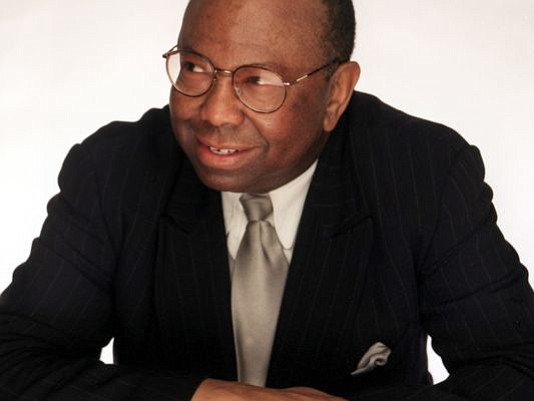 William "Doc" Pickard is feeling mighty grateful, which is why he is planning an upcoming weekend of "Thank You, Detroit" events for friends, co-workers and the city he has called home the past 47 years as people have supported him as he carved out a riveting career, reports the Detroit Free Press. Pickard is one of the most successful African-American businesses owners. It began when he and his partners became among the first African-Americans to own a McDonald's franchise. Today, he is founder and chairman of Global Automotive Alliance, a $500 million logistics and manufacturing company; co-managing partner of MGM Grand Detroit Casino; CEO of Bearwood Management Co.; and co-owner of five African-American newspapers, including the Michigan Chronicle. During his "Thank You, Detroit" weekend, he's expected to announce that he is fulfilling a $1 million gift to the Charles H. Wright Museum of African American History, a new commitments of $1 million to the Motown Historical Museum expansion project and $100,000 to Wayne County Community College District to help female minority entrepreneurs. The weekend includes a Friday, June 22, invitation black-tie gala featuring the Four Tops at the Roostertail; a picnic for current and past employees of his McDonald's franchises on Saturday, June 23; and a free gospel extravaganza featuring Pastor Marvin Winans, singer Karen Clark Sheard and a Detroit based 100-voice ecumenical chorus on Sunday, June 24 at the Detroit's Orchestra Hall. "I came to this great city nearly 50 years ago, and still marvel today at how much I owe Detroit and the individuals who have been and continue to be hallmarks in my life," he said. It's a long way from La Grange, Georgia, where Pickard was born. His family moved to Flint in 1956 when his father got a job working at the GM plant. Moving north proved a tough transition for young Pickard. He loved the support he had felt down South. "There were many African-American businesses, and we celebrated our heritage," he said. It wasn't like that in Flint. Pickard felt out of place. He and his friends used to eat lunch "hiding out under the stairwell of the junior high school because we didn't want to go outside and get teased." Both Black and white students called Pickard and his friends "Russians." It was a derogatory way of saying they weren't from Flint. The bullying took its toll. His grades began to suffer and he lost interest in school. He almost didn't get into college. "My mother, father and grandfather took me to Mott Community College and they weren't going to let me in," he said. "They said I wasn't 'college material.'" His mom pleaded his case and he got in. He worked hard and got his mojo back. He went on to obtain degrees from Western Michigan University, Ohio State and University of Michigan. Education remains a sweet spot for Doc, who earned the nickname as he has taught business classes at Western Michigan University, University of Michigan, Wayne State University and other colleges. He also serves as a trustee at Western Michigan. Pickard is a believer in giving back. In 2017, the Pickard family donated $1 million to the National Museum of African American History in Washington, D.C.; $3 million to Western Michigan; and hundreds of thousands to Grand Valley State, Central Michigan, Wayne State and Mott Community College.