Black women changing face of American politics
Jeffrey L. Boney NNPA Newswire | 6/7/2018, midnight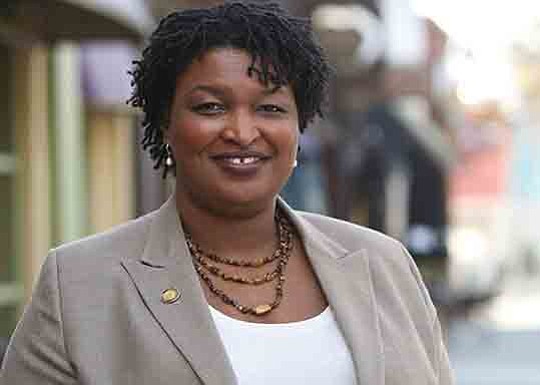 Late last month, the world witnessed something that had never been done before in the history of politics in the United States.
Not only did Democratic voters in Georgia elect a 44-year-old African American candidate as the first-ever Black gubernatorial nominee in the state, they also made history by electing the first Black woman to be a major party nominee for governor in the United States.
That's right—former Georgia House Minority Leader and attorney Stacey Abrams soundly defeated her opponent, former State Rep. Stacey Evans, with an overwhelming 53 percent landslide victory; Abrams won 76.5 percent of the vote compared to Evans' 23.5 percent. Abrams will face off against the winner of the Republican primary runoff election that will be held in July between Georgia's Lieutenant Governor Casey Cagle and Secretary of State Brian Kemp.
While much of the political conversation around the country has been focused on the success of women candidates as a whole, one of the primary reasons for Abrams' dominant showing in the Democratic primary was the high turnout of Black voters, particularly Black women voters.
The convincing victory by Abrams, a rising star in the Democratic Party, has created a significant amount of chatter in political circles about the growing success Black women candidates are having across the country, particularly in a deeply southern state like Georgia that hasn't had a Democratic governor since 2003.
"I am a proud daughter of the Deep South," Abrams stated during her victory speech after winning the Georgia Democratic gubernatorial nomination. "To claim our victory, to write that next chapter and live those best lives, we have a lot of work to do. We have to reach out to those who do not believe their voices matter. Who have been disappointed again and again by promises made and never kept…With your help, we will register every last person we know."
Abrams continued: "And we're going to search out those we don't know yet and prove they matter to us, too…In the Book of Esther, there's a verse that reminds us that we were born for such a time as this. And now is a time to defend our values and protect the vulnerable — to stand in the gap and to lead the way…that is what we will continue to do—all the way to victory in November."
A victory by Abrams in November would truly be a game changer relative to politics, as we know it, in the Deep South and across the country.
Prior to 2003, no Republican had ever served as governor in Georgia since Reconstruction. Republican George "Sonny" Perdue III changed that after he was elected and then sworn in on January 13, 2003. Perdue served until 2011, and the governorship in Georgia has remained in Republican control ever since. Then, if you take a look at the rest of the Deep South, which consists of states like Texas, Alabama, South Carolina, Mississippi, Arkansas and Louisiana, each of those states currently has a Republican governor at the helm, with the exception of Louisiana, where former Democratic state legislator John Bel Edwards was sworn in as governor in 2016.