African American babies rapidly becoming a vanishing species
Black women have highest abortion rate than any group
Merdies Hayes Editor In Chief | 7/27/2018, midnight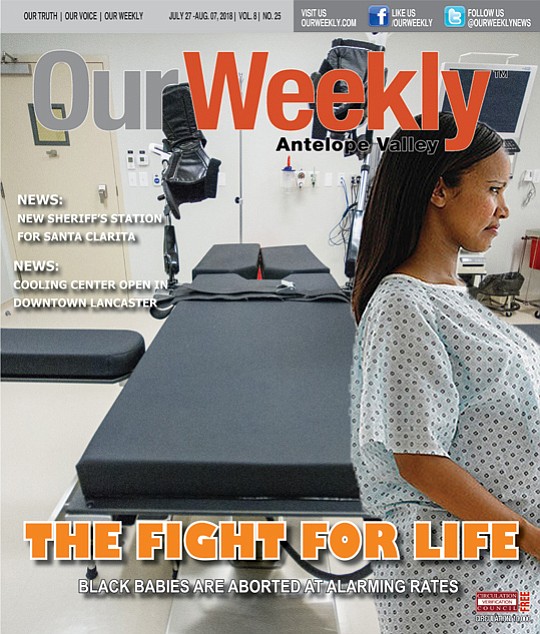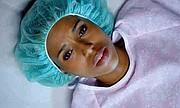 Abortion has been a controversial issue among African American women long the before the 1973 Supreme Court ruling in Roe vs. Wade. Very often, Black women must navigate political barriers, racism and cultural expectations of motherhood when seeking to end a pregnancy.
The numbers are alarming. African American women are reportedly five times more likely than White women to undergo abortions. This striking difference is sometimes attributed to a suggested higher rate of unintended pregnancies when compared to White women, mostly because of limited access to reproductive health care services.
Poor women struggle to afford procedure
Obtaining an abortion has become difficult for low-income women, especially those who may fall within the 59 percent of women who undergo an abortion after previously giving birth, according to findings from the Centers for Disease Control and Prevention (CDC). With little to no federal funding for abortion, these women often struggle to afford the procedure while witnessing an unprecedented number of new restrictions passed at the state level.
The Guttmacher Institute, a New York-based policy organization that studies sexual and reproductive health, releases frequent reports on the subject and has revealed that while the nation's abortion rate has declined steadily for 45 years, Black women remain the highest recipients of abortions than any other group. African Americans comprise just over 12 percent of the nation's population, but in 2014 anywhere from 28 to 36 percent of all abortions were performed on Black babies. The CDC has placed that number at a minimum of 36 percent, based on actual counts of every abortion performed in the 30 states/districts that collect and report on abortion by race. By comparison, the Guttmacher Institute has reported that non-Latino White women (61 percent of the population) account for only 38 percent of all abortions.
Among African American women, the current abortion rate is 391 out of every 1,000 live births. Statistically, that means that somewhere around 28 percent of all Black pregnancies end in abortion (excluding miscarriages). Among White women, that figure drops to 121 (less than 11 percent) out of every 1,000 pregnancies that will end in abortion.
National abortion rate has declined
The CDC has also reported that during the 1970s roughly 24 percent of all U.S. abortions were performed on Black women. That figure rose to about 35 percent during the 1980s and '90s and stands at 37 percent today. Last year, a Pew Research survey found that there is not much of an ideological divide between Blacks and Whites when it comes to abortion and although a Black woman is reportedly five times more likely than a White woman to undergo the operation, she is only .002 times more likely to support abortion as a matter of public policy. As well, the Pew survey found that, although Black women are more than twice as likely to live in poverty than White women, the former's poverty levels are relatively comparable to Latino women who undergo far fewer abortions in any given year. In both cases, they found, the disparity in income doesn't entirely match the disparity in abortion.