Steph Curry dons cover of Variety… championing new career
Carol Ozemhoya | OW Contributor | 7/19/2018, 9:56 a.m.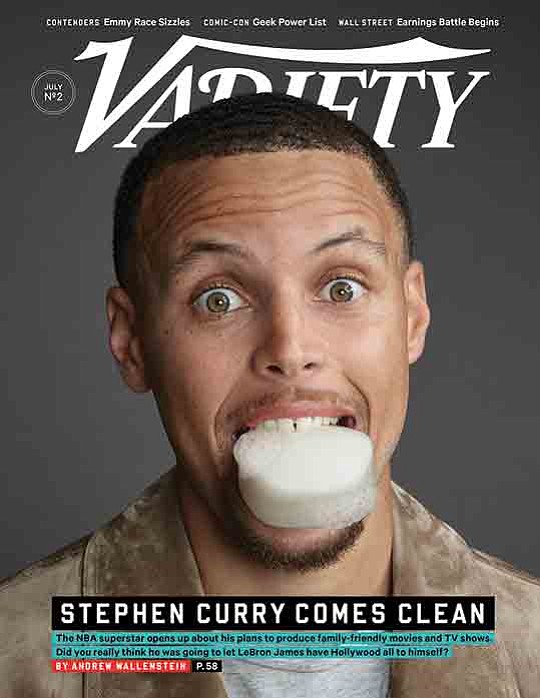 When LeBron James signed recently with the Los Angeles Lakers, a lot of people realized the move wasn't all about basketball. James already owned two homes in the area and also had already planted the seed of his own production company. Down the road, or perhaps up the road, in California, James' rival Steph Curry wasn't sitting around counting his millions either. He, too, was working on launching his own production company. That information came into full light this week with Curry appearing on the cover of entertainment industry trade Variety. Inside, Curry details his move into the Hollywood scene, which includes distribution with Sony. The star of the Golden State Warriors is known for his dedication to his faith and his family, and he says that's the kind of movies and TV shows he wants to make. He's hoping to be the new Walt Disney. Don't worry, Curry fans, he has no intention of giving up basketball anytime soon. Curry and James are not alone with their ventures into movie-dom. Dwayne Wade, Kevin Durant, Chris Paul, Andre Iguodala, Kyrie Irving and Tony Parker. Read the Variety story on Curry but clicking here.