Waters' new HUD legislation may restore revoked protections, rules
Fair Housing Act in jeopardy
Charlene Crowell OW Contributor | 7/5/2018, midnight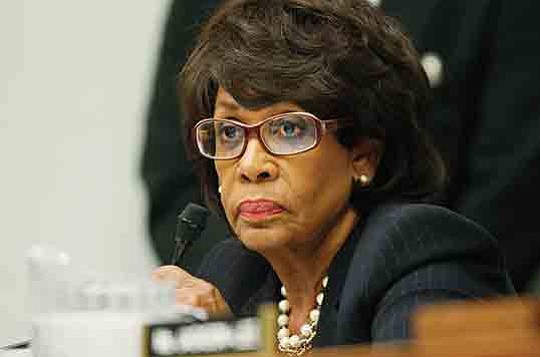 When Dr. Ben Carson was named Secretary of the Department of Housing and Urban Development (HUD), many housing and civil rights advocates wondered how a world-renowned neurosurgeon would direct the future of housing in America. By his own admission, he arrived at HUD with no governmental experience or active interest in housing's history either.
Despite those professional shortcomings, Secretary Carson swiftly began a series of actions that triggered broad and sustained criticism from civil rights and housing policy advocates. On Secretary Carson's watch, HUD proposed billion-dollar budget reductions, increased rental fees for public housing tenants, removed explicit language on fair housing from the agency's mission statement, and halted efforts that require local communities receiving HUD funds to address fair housing needs.
In sum, Secretary Carson has acted like a man on a mission with no time to spare.
This past January, Carson also announced a suspension of a key rule known as Affirmatively Furthering Fair Housing (AFFH). The rule that went into effect in July 2015 required any state, locality, or public housing authority receiving HUD funds to have a plan and timeline that incorporates community concerns to actively address fair housing issues in their locales.  
Although civil rights and consumer protection advocates have brought legal challenges to reverse the suspension of AFFH and other misdeeds, the wheels of justice continue their characteristically slow and deliberate pace.
But Rep. Maxine Waters (CA-43) recently stepped up to file legislation designed to cure many of the regressive ills pushed by Secretary Carson. On June 26, she introduced a bill entitled, Restoring Fair Housing Protections Eliminated by HUD Act of 2018 (H.R. 6220).
"The Department of Housing and Urban Development is supposed to create strong communities; expand access to affordable housing; and enforce fair housing rights," said Congresswoman Waters. "Unfortunately since becoming Secretary, Ben Carson has taken numerous steps to eliminate fair housing protections for the most vulnerable families in this country."
The following day, June 27, the House Financial Services Committee, chaired by Rep. Jeb Hensarling of Texas, convened a hearing with Secretary Carson.
"Over the last 20 years, the HUD budget has doubled, whereas the family budget, which pays for it, has increased by less than double digits," said Rep. Hensarling. "In fact, HUD's budget has grown faster than almost every other federal budget function, including social security, education, and national defense. HUD resources have not been the challenge, HUD's focus and success has been."
Speaking next as the Committee's Ranking Member, Congresswoman Waters offered a completely opposite perspective on HUD and Secretary Carson. In her remarks, Rep. Waters underscored that her new legislation was intended to revoke key actions by Secretary Carson and return them to HUD's fair housing agenda. Those actions included restoring:
• Fair housing language to the agency's mission statement with the specific inclusion of text stating "inclusive and sustainable communities free from discrimination";
 • HUD's AFFH rule as soon as practically possible following the bill's enactment;
 • HUD's Local Government Assessment Tool that helps state and local jurisdictions to comply with the AFFH rule within 30 days of enactment; and