Black community upset in Bay Area over pick for interim mayor
California
Carol Ozemhoya | OW Contributor | 1/25/2018, 11:12 a.m.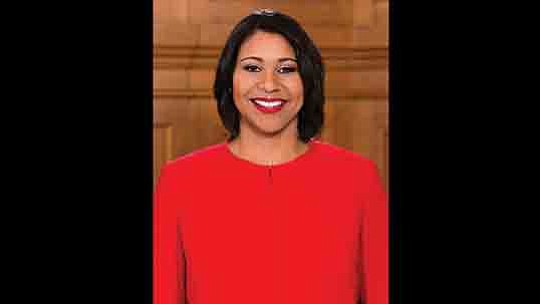 San Francisco supervisors chose a white man to serve as mayor until a June election, replacing the African-American woman that was temporarily serving in the position. The move has upset activists in a city that is celebrated for its progressive politics but also has a dwindling Black population, reports CBS News. The racially diverse Board of Supervisors booted acting Mayor London Breed by selecting another supervisor, Mark Farrell, as interim mayor in a Tuesday night vote. Those who supported the appointment said Breed, who's running for a full term as the city's top leader, should not have a leg up on the seven other candidates in the June 5 contest. But the vote angered Breed supporters who packed the board meeting. Some booed and yelled "shame" when supervisors chose a white man who represents an affluent part of San Francisco over a Black woman who grew up in public housing near City Hall. "I've been pastor for 42 years now, and I've witnessed how so-called progressive white liberals have played the Black community and have never been honest, straightforward participants in the welfare of Black people," the Rev. Amos C. Brown, president of the San Francisco branch of the NAACP, said Wednesday. Breed became acting mayor by law when Mayor Ed Lee died suddenly of a heart attack in December. Her supporters said the city should not change rules midstream. Some people hankering for a "caretaker" mayor were still smarting from the last time the mayor's office was vacated in the middle of a term. Ed Lee was appointed interim mayor in 2011 and was supposed to be a short-term leader, but he changed his mind and later ran for office.
This time, supervisors waited until the election filing deadline had passed before picking an interim mayor. The 11-member board includes Asian-Americans, African-Americans and a gay man. Supervisor Norman Yee said he nominated Farrell for interim mayor because he wanted candidates to compete on an even playing field. "It is unfortunate, but understandable, that some saw last night's vote as being racially motivated," Yee said. "This is not the case." Besides Breed, the candidates include former state Sen. Mark Leno, who would become the city's first openly gay mayor; Supervisor Jane Kim, a Korean-American who would become the city's first female Asian-American mayor; and former Supervisor Angela Alioto, whose father was mayor from 1968 to 1976.