Independent Black hair care firm signs major deal with Target
Carol Ozemhoya | OW Contributor | 1/24/2018, 10:37 a.m.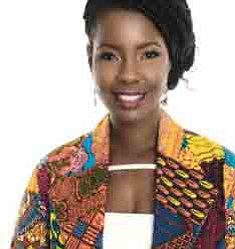 An Atlanta-based Black hair care company has signed a major deal for distribution in Target stores. Koils By Nature hair and skin care items will be on sale at the national retail chain beginning Jan. 28. "The natural hair care industry is extremely competitive, so we're proud that we're able to continue growing our footprint," said the company's CEO, Pamela Booker in a press release. "While we're currently in 600 beauty supply stores and customers can buy online, we're excited to offer another, convenient way for them to get the products they love at their local Target store." Booker, a U.S. Army veteran and former network engineer, founded Koils by Nature in 2009. Discouraged by the lack of affordable, all-natural products for her hair, she created her own mixtures. She has steadily grown the brand from her basement to a thriving manufacturing facility. The Koils by Nature brand includes an array of conditioners, cleansers, butters, oil treatments, styling gels, accessories and recently added a line of men's grooming products. "We've been very intentional about our growth and our assortment of products. Nature is in our name, because we carefully select ingredients you can actually find in nature. It's not just a tagline," Booker added. "We are a vegan certified and cruelty-free company." According to a recent Nielsen report, the number of Black women "going natural" is increasing and 46 percent of them use natural or organic beauty products often.