Are Black women the ideal American voter?
National
Carol Ozemhoya | OW Contributor | 1/16/2018, 11:39 a.m.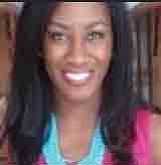 The past year saw a flurry of headlines trying desperately to understand parts of white America that made up Donald Trump's voting base. That same media have largely ignored the Black and brown working class who never fell for Trump's nonsense. Here's a radical proposal for policymakers and the media: It's time to focus on the issues that affect Black women, for doing so will help everyone else in the United States, too — including Trump's "forgotten" base. Black women in many ways are the ideal American voters, writes Karen Attiah of the Washington Post. To illustrate the unique position Black women in America find themselves, consider Oprah Winfrey and Serena Williams, two powerful Black women who made headlines last week for two very different reasons. Tennis mega-star Serena Williams told her story of developing and overcoming life-threatening complications during childbirth. Her experience draws attention to the fact that Black women are more likely than white women to die from pregnancy-related causes, make up 61 percent of new HIV infections and are 43 percent more likely to die from breast cancer than white women. Fix our access to health care, and everyone in the United States benefits. Winfrey's rousing speech at the Golden Globes on Jan. 7 a tsunami of speculation about a possible presidential run. Some dismissed her as yet another example of a celebrity wanting to take a shot at the White House. But Winfrey is a visible reminder of the strides that Black women in the United States have made in education and business. Take entrepreneurship: The number of companies primarily owned by Black women grew 67 percent between 2007 and 2012. That's 1.5 million businesses with $42 billion in sales. Focus on helping our small businesses, and everyone in the United States benefits. And let's not forget: Black women get out and vote. They helped to deliver the Democratic seat to Doug Jones in the U.S. Senate race in Alabama and to Ralph Northam in Virginia's gubernatorial election. Black women mobilize their families, churches and friends to exercise their democratic rights. Malcolm X once said: "The most neglected person in America is the Black woman." More than half a century later, that still seems to be the case. Black women still have unmet needs. But now, more than ever, they have power. We are also the everyman. And it's time America recognizes it.