Simply Stunning Serena Williams and baby girl on cover of Vogue
Carol Ozemhoya | OW Contributor | 1/10/2018, 10:57 a.m.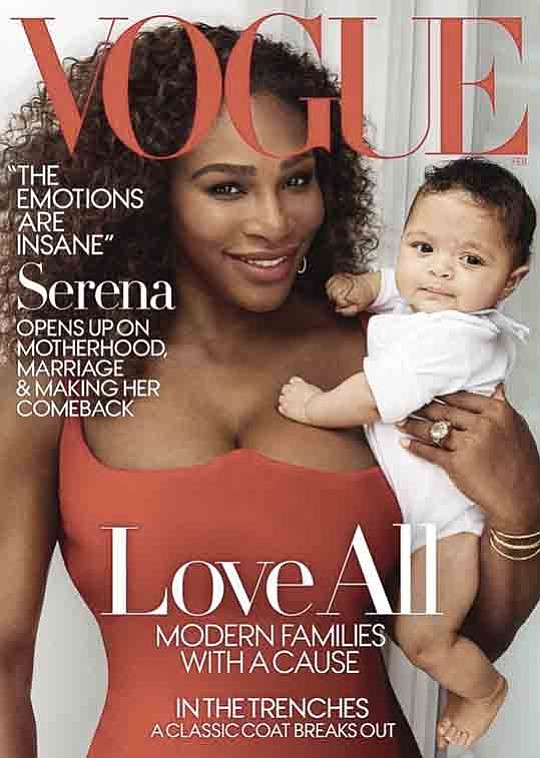 Tennis super star and activist Serena Williams covers the latest issue of Vogue magazine with her baby girl Alexis Olympia. Williams shared the cover on social media today (Jan. 10) and said: "This is a moment I will never forget." She also said, "When I first saw this @voguemagazine cover it brought tears to my eyes," Williams added in an Instagram post. "All Vogue covers are special but to share this one with my beautiful daughter @olympiaohanian also the youngest Vogue cover star makes it moment I will never forget." In the cover story, Williams talks about the health complications she faced after delivering her daughter, and about the difficulties of motherhood. "Sometimes I get really down and feel like, 'Man I can't do this.' It's that same negative attitude I have on the court sometimes. I guess that's just who I am. No one talks about the low moments ― the pressure you feel, the incredible letdown every time you hear the baby cry." She adds: "I've broken down I don't know how many times. Or I'll get angry about the crying, then sad about being angry, and then guilty, like, 'Why do I feel so sad when I have a beautiful baby?' The emotions are insane." The Vogue issue is on newsstands now.