Michael Baisden owes Cumulus nearly $2 mil
Carol Ozemhoya | OW Contributor | 1/5/2018, 2:30 a.m.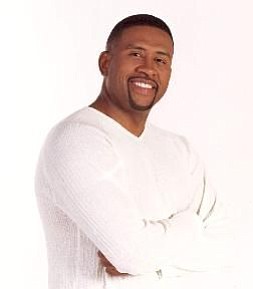 Radio personality Michael Baisden owes radio company Cumulus nearly $2 million, says a federal court. Although Cumulus is embroiled in bankruptcy, it received some good news earlier this week when a federal court in Texas ordered Baisden to pay the radio company a total of $1.869 million to settle a complaint Cumulus brought against the host to retrieve money it overpaid him from 2012-2013. According to Inside Radio, the final judgment issued by U.S District Court for the Northern District of Texas in Dallas is a harsh rebuke of efforts by Baisden to get a judge to order either a new trial or issue a judgment in his favor. Here's how the court came up with the grand total of $1,869,054.79: $700,000 in compensatory damages; $169,054.79 in prejudgment interest at an annual rate of 5 percent from Aug. 28, 2013-Dec. 28, 2017; and $1,000,000 in exemplary damages. The host's attorneys had pushed back had against an attempt by Cumulus to increase the amount of money he has to repay and asked the judge to toss the jury's verdict altogether based on what they said was an "unfair portrayal" of Baisden during the trial. Cumulus sued Baisden in 2014 it discovered that it mistakenly overpaid $1 million to Baisden between June 2012 and March 2013 when he was on its payroll. Baisden refused to give the money back, arguing his contract didn't include any provisions for refunding overpayments. But a jury decided in July 2017 that the host should return $800,000 to the company. Feeling shortchanged – Cumulus claimed it overpaid Baisden by $1 million – the company asked a federal judge in Dallas to boost the size of its monetary victory over Baisden by nearly $900,000 above what the jury ordered the host to return to his former syndicator. Under the final judgement filed on Dec. 29, the court says it will hit Baisden with postjudgement interest on the total amount at a rate of 1.72 percent from the date of entry of the judgment until it is paid in full. It also ruled that Baisden has to pick up "all allowable and reasonable" court costs and ruled in favor of Cumulus on all counterclaims made against it by Baisden.