2017 Top Covers
OW Staffs and Contributors | 1/4/2018, 3:26 p.m.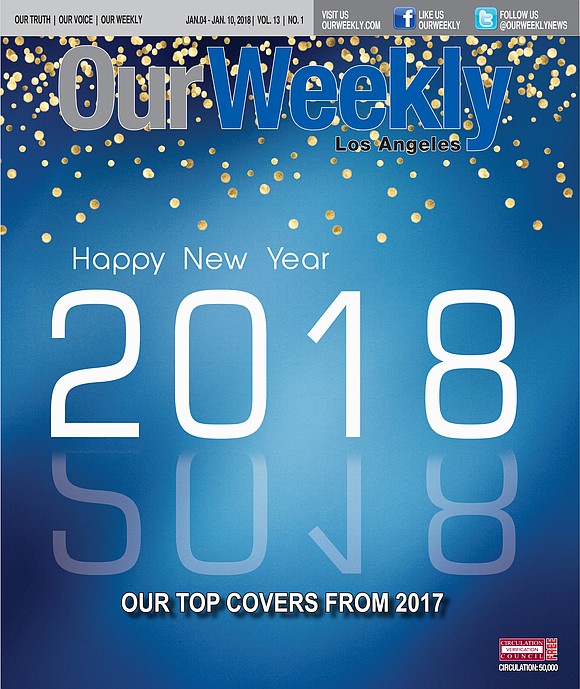 America prepares to celebrate life, influence Martin Luther King Jr.
A true 'Drum Major for Justice'
By Merdies Hayes
Editor in chief
For much of one-half century, the policies and ideology of Dr. Martin Luther King Jr. have been espoused and renounced, adopted and co-opted by practically every socio-political movement the world over. Americans, rightly, consider him as their benevolent representative of peaceful social change-a latter-day Gandhi in terms of reshaping the public landscape-whose brief and fateful sojourn would force this nation to look inward toward a more perfect union.
No longer does America solely celebrate King's life and work. The world has come to recognize the Nobel Laureate as a clear example of a people's inevitable conquest over tyranny and injustice. The fall of the Soviet Union, the protests at Tiananmen Square, the Arab Spring and to a lesser degree the Black Lives Matter movement can serve as individual examples-some successful, others less so-of the power and lure of human rights and individual dignity in the face of oppression and discrimination. King worked until his death to illuminate how organization, communication and, most vital to his work, the construct of love of your fellow man can help to overcome even the most entrenched bigotry and racism.
Finding the "Strength to Love"
King's 1963 book, "Strength to Love," is a stellar literary example of how one must have what the opening chapter explains as "A Tough Mind and A Tender Heart." In this chapter, King spells out why it is so important for any social movement of advancement to develop a strategy of incisive thinking, realistic appraisal and decisive judgment. There were no easy answers during the Civil Rights Movement. Everyone involved in America's social revolution had to contend with half-truths, false facts and prejudices spewed forth to derail a movement bent on upending the nation's ingrained subjugation of African Americans.
Martin Luther King's legacy lives on today. His powers of persuasion, his eloquent presentation and his adamant adherence to love continue to resonate loudly throughout the world.
A look at the legacy of Barack Obama
By David L. Horne
OW Contributor
In 2010, a Siena College Research Institute survey ranked then President Obama number 15 of 43 previous U.S. presidents. A 2012 NewsWeek survey ranked Obama as number 10 among the 43 previous presidents. Nate Silver's 2013 survey, based on an amalgamation of various rankings, put Obama at number 17 among previous presidents. A very recent survey of 391 presidential scholars and experts in politics, as members of the American Political Science Association, ranked him as the 18th most successful U.S. president. In February 2015, the Brookings Institute, a Washington, D.C.-based think tank, also ranked Obama 18th. Coincidentally, George W. Bush, currently ranked the worst U.S. President of all, thinks that Donald Trump, will replace him as the worst.
In one of his final interviews, President Obama said that being president was akin to being a relay runner: you get elected, take the baton and run your part of the race as best you can, and hopefully gain or hold a lead, then pass the baton off to the president next in line. The presidency is about successfully handling your part of the race, then moving on.