Students lead the fight against gun violence
Walkouts are planned nationwide
J.D. Williams OW Contributor | 2/23/2018, midnight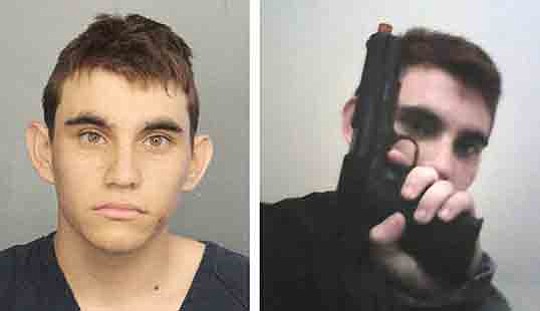 In the wake of the recent and tragic shooting at Marjory Stoneman Douglas High School in Parkland, Fla. which claimed the lives of 17 individuals, students along the south shore, and across the nation, are determined to make sure their voices are heard--they are staging walkouts to protest gun violence and push for a ban on assault rifles.
The shooting, at the hands of former student, 19-year-old Nikolas Cruz, is one of several school shootings to take place in 2018, as the year barely creeps into its two month mark.
According to a Time magazine article on the topic,  Everytown for Gun Safety, a non-profit that advocates for gun control, recorded 17 incidents where guns were fired at schools or colleges in 2018. There were six shootings at K-12 schools where at least one victim was killed or wounded.
On Feb. 8, there was an incident at  New York City's Metropolitan High School. Fortunately, that attack did not result in any deaths or injuries. However, on Jan. 23 in Kentucky, a 15-year-old student killed two of his peers and injured almost two dozen others. Just the day before, a 15-year-old girl was wounded in a shooting in Texas.
As is commonplace after these kinds of tragedies, the gun control debate gets thrust back into spotlight, and this time, the students themselves are leading the charge on Capitol Hill.
"This isn't just a mental health issue. He wouldn't have harmed that many students with a knife," said Marjory Stoneman Douglas student Emma Gonzalez.
The student touched on a valid point, and Frank Farley, a psychologist with Temple University, would agree, that blaming mental health alone isn't addressing the full issue. In an interview with Newsweek, he stated, "The best numbers and best statistics suggest that no more than 4 to 5 percent of mass shooters are mentally ill, as defined by criteria in the Diagnostic and Statistical Manual (a professional psychologists' handbook, also known as the DSM-V)," he said.
"I personally don't quite see it that way because there's clearly mental issues when you slaughter 17 people who you don't even know. The very fact of doing it indicates clearly, to me, disordered cognition. But in terms of prevention, that behavior is so extreme that my own feeling is we don't have a psychological system to capture that. Guns are a prime issue."
President Donald Trump has repeatedly made mention of the intention to focus on the mental health issue during interviews and with tweets, but has been reluctant to make any clear statement on the intention to reevaluate gun policy in America.
The students hope to push legislation in that direction. On March 24, kids and families will hit the streets of Washington D.C. to demand the end of gun violence and mass shootings in schools through a protest called March For Our Lives. Although the site has not designated a time for the event just yet, satellite marches are already popping up all over the country (details can be found on their Facebook page). The event is being organized and led by students.