Compton Salvation Army wants to place more veterans in jobs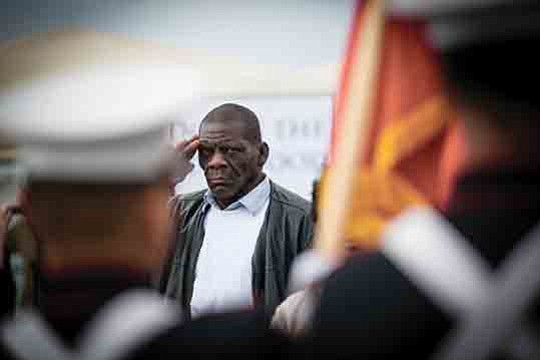 For decades, service organizations, government entities and private citizens have worked together to provide a "leg up" for America's veterans who often return from military service lacking the skills and support structure to be successful in civilian life.
In Compton, the Salvation Army has taken up task of assisting veterans with the training, direction and most of all encouragement to take on the often difficult tasks of returning to school, landing a job and, more often than not, securing adequate housing. These are some of the challenges facing the Salvation Army Haven Veterans Employment Program that offers help with writing a resume, practicing interview techniques, and even choosing appropriate attire to make the best impression on a prospective employer.
The Compton site operates a specific Salvation Army Community Integration and Employment Services program designed to provide committed participants with all of the resources necessary for a successful job search. In December, they received $30,000 in grants from Edison International to help veterans reintegrate into the community. The results have been positive, said Lisa Anderson, community integration manager for the Compton Salvation Army chapter. She and her team meet dozens of unemployed veterans each month, and they're not satisfied until each is prepared for gainful employment. To accomplish this, they utilize "career coaches" not only there but in West LA and in Van Nuys in encouraging business professionals, counselors and social workers to share their expertise.
"The first thing we try to do is to make an assessment of our client's needs," Anderson explained. "We develop an specific employment plan for each individual. We include computer training, resume assistance and participate in mock interviews. These exercises are very important in bring out the best in the person. We want a prospective employer to see the whole person and what they can offer a company once hired."
The program serves about 200 veterans each year. The majority of clients are employable, but there is a difficulty among homeless veterans in landing a job. Some of these men and women may suffer from substance abuse, a few have done jail time and still others may suffer from mental illness. Most of the clients have not worked in civilian life for many years, and many have literally forgotten how to search for a job.
"Housing is a big issue in providing service to our clients," Anderson said. "Some (homeless) clients have no regular forwarding address, while others have transportation issues. We'll work initially to find stable housing, then try to assist in arranging transportation to the office. We want to do whatever is necessary for the success of our clients and to point them toward steady employment."
The employment rate for veterans remains a work in progress nationwide. The Salvation Army program tracks their clients' employment success for at least a year after landing a job. So far, about 70 percent of participants are working in fields like construction, maintenance, healthcare, and in manufacturing. There is a contingent of "at risk" veterans whom Anderson explains may need more help in overcoming various issues (i.e. danger of becoming homeless), yet many of these individuals have participated in the program and are realizing success in their job search.