Comics and the Black Diaspora: New film may dispel stereotypes
Gregg Reese OW Contributor     | 2/16/2018, midnight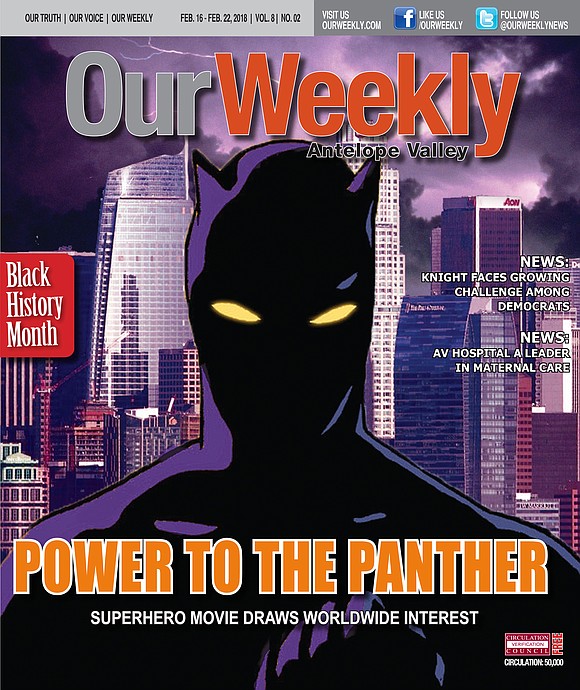 That comic books are part and parcel of the coming of age to generations of adolescents is a given. Comics have played a part in the maturation of the marginalized in America as well, albeit in a round about manner. As with all forms of popular culture, depictions of minorities, be they Chinese, Hispanics, Japanese, or Jews, have been subject to the ruling class' perception of a racial "other."
Comics have never pretended to be an accurate depiction of life; indeed, their message is hinged on caricature and exaggeration. None-the-less, representations of the early 20th century newspapers almost exclusively imparted offensive images of people of color. With the century progressing on to a "kinder, gentler nation" (from George H.W. Bush's Aug. 18, 1988 acceptance of the Presidential nomination), these ethnic renderings have taken on a more humane, politically correct approach.
Pop Foundations
Around the mid century, the comic genre of superhero adventures dominated by the twin titans of DC and Marvel comics evolved into the dominate offering of child/young adult leisure reading. In the process, a curious division of allegiance occurred between the two powerhouses within the inner city. Scores of youngsters indulged in these pastimes, with a select few retaining these interests which impacted their adult careers.  
 According to author Gary Phillips, who grew up in South Los Angeles during this time, Marvel comics resonated more with youngsters coming up south of Pico Boulevard. H remembers that "DC had "silly-ass adventures" involving characters that may have been suitable for kids in the white picket fence environs of West L.A. or Orange County, but failed to "meet the mark" to aficionados down in the 'hood.
On the other hand, the plots devised by Marvel were grounded in reality, exemplified by Spiderman, whose alter ego Peter Parker worried about gainful employment to help support his elderly Aunt May, his inability to secure female companionship, and the relentless bullying by his nemesis, Flash Thompson. As Phillips remembers, these yarn9 attracted the attentions of he and his peers since "…even a super hero had his draw backs."
In spite of the outlandish enemies they encounter, Marvel's creations were grounded in reality in ways not immediately recognized. Its creative master minds, artist Jack Kirby and writer Stan Lee contrived a group of outcast teenagers who differed from their peers by virtue of an alteration of the structure of the chromosomes in their DNA. To describe them, they borrowing a biological term, "mutants," and titled the comic "X-Men."
These mutations resulted in their possession of special individual abilities, which in turn made them superheroes, viewed with derision and fear, and ostracized and persecuted by the rest of humanity. These conditions spawned comparisons to the plight of America's ethnic minorities and the Civil Rights Movement, and the leading characters, diplomatic Charles Xavier (aka Professor X), and his former friend, militant Erik Lehnsherr (aka Magneto) were viewed as fictional counterparts to Martin Luther King and Malcolm X.
Across the country in the now forgotten Edgemere Projects in the New York borough of Queens, Michael Davis came of age as a "latch key" kid. Finding himself alone with 30 cents and the desire for entertainment to ease his loneliness, he bought a copy of "The Avengers" #43, and purchased it (thinking it was an off shoot of the popular "Avengers" T.V. series starting Patrick Mcnee and Diana Rigg).