Paul Lamar Hunter story provides encouragement to African Americans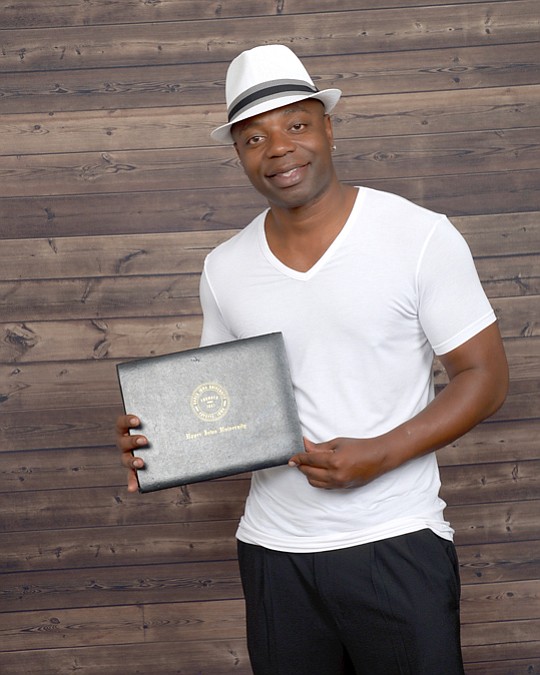 Paul Lamar Hunter has quite a story to tell. Born the 19th of 21 children, Hunter was the first in his family to graduate from college and he has become a nationwide example of tenacity and courage in overcoming adversity.
Hunter's story goes back to his childhood in Racine, Wis. where abject poverty encouraged him to do something more in not only representing his siblings on a college campus, but also as a nod to his parents who didn't have much to provide other than a tradition of love and encouragement toward their children.
"I grew up in hardship, and I'm thrilled that this story is getting out to encourage others to look to a positive future, despite how the past may have played out," said Hunter. His exploits have resulted in a best-selling book from 2012 titled "No Love, No Charity: The Success of the 19th Child." Since then, Hunter has received national exposure on The Tavis Smiley Show, The Tom Joyner Show, The Armstrong Williams Show, the Johnnie O Gospel Show, Fox and Friends and host of other television and radio appearances.
Hunter said he was an unlikely candidate to achieve success. After all, when you grew up eating biscuits for breakfast, lunch and dinner and only rarely saw a full meal on the table, you learn to be thankful for what you receive, however meager it would appear.
"Our parents did their best, and we didn't complain," Hunter remembers. "Would you believe we relied on certs—the breath mint—because that was sometimes all we had to eat? This story is designed to encourage and motivate other African Americans who may have come from similar circumstances. Just as it was hard for Blacks in Racine 50 years ago, I know that it is still hard for Black persons to make a way for themselves. If my story can provide inspiration and encourage increased faith in just one young person, then I will have accomplished my goal."
Recalling his hometown as "diverse," Hunter admits he and his siblings didn't get to spend much time with their mother because she devoted the bulk of her day assisting homeless persons. That was in the early 1980s, and now at age 48 he can see why his mother spent so much time away from the house.
"It wasn't because of the sheer number of children, but rather it was her mission of faith, I believe, that led her to devote so much of her energy to those without a roof over their heads," Hunter said. "She was the first Black women in Wisconsin to open a homeless shelter and early on that motivated me to get a good education and carry with me the ideals of service to the less fortunate."
Hunter's father died when he was 8 years old. Both of his parents were high school graduates, but neither came from a particularly large family (mom from a family of eight, dad from family of five). Laughing that his parents were "active" to say the least, Hunter has nothing but praise for them and, knowing that they couldn't possibly send all of their offspring to college, he said he is eternally grateful for the opportunity they wished upon all of their children, but only had one to receive a college degree.