Two Black football players file lawsuit against Idaho and Utah cops
Idaho, Utah
Carol Ozemhoya | OW Contributor | 12/21/2018, 10:04 a.m.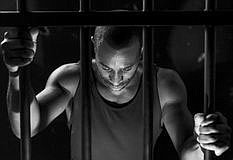 Two Black members of the 2016 Idaho State University football team are suing police in Idaho and Utah, alleging they were victims of false arrest, illegal search and seizure, and excessive force based on their race, reports KSL News. The two players, Nehemiah McFarlin and Atoatasi Fox, through their Orem, Utah-based attorney, Daniel Steele, filed a civil rights lawsuit in U.S. District Court in Utah on Dec. 19.
McFarlin and Fox are seeking at least $10,000 in damages, claiming they were detained, arrested and then threatened for more than 24 hours while in police custody in Utah's Box Elder County after being accused of robbing a Malad bank in December 2016. "Other than being 'Black,' neither McFarlin nor Fox matched the description of the robbery participant," Steele said in the suit. Dakota Shareef Walker, the then 20-year-old Black man from Topeka, Kansas, who did rob the US Bank in Malad — along with four other U.S. banks in four different states, and a Wells Fargo in Preston — was federally indicted on the first of those five robberies less than a month after McFarlin and Fox were accused and held by police.
Walker plead guilty to the five bank robberies this January, was sentenced to serve 6.5 years in federal prison in August and ordered to pay more than $24,000 in fines and restitution. When Walker robbed the Malad Bank that December day in 2016, Steele said in the suit that McFarlin and Fox, both age 18 at the time, had just finished a semester of school at ISU and were on their way home to enjoy the holidays with their families. McFarlin was driving his brand new 2017 Chevy Camaro and Fox was riding as a passenger in the vehicle when McFarlin hit a slick section of road, lost control of the vehicle and struck a divider in the median of Interstate 15 between Malad and the Portage, Utah exit in Box Elder County.
Steele said in the suit that after pulling over to assess the damage the pair continued on their journey until they heard loud scraping sounds coming from the undercarriage of the car and decided to pull over on a road off the Portage exit and call AAA for assistance. "Fox, who had been visiting with his mother and girlfriend while on the trip was in the middle of (video calling) his girlfriend when they were suddenly and unceremoniously confronted by and ordered out of the Camaro at gunpoint by several police officers," the suit said.
The Oneida County Sheriff's Office had broadcast to other law enforcement and local media around 3 p.m. that day that an armed robbery had occurred at the Malad U.S. Bank and described the suspect as a Black male in his early 20s wearing a hooded sweatshirt and sunglasses. Furthermore, the suspect was described as driving a four-door Toyota with "extreme front end damage, no hub caps ... a temporary (registration) sticker and no window tinting," according to a news statement that former Oneida County Sheriff Jeff Semrad, who was sheriff at the time. McFarlin and Fox were arrested, issued around 4 p.m. that day.