County Black babies don't survive as long as Whites
Three times as likely to die in first year
Priska Neely OW Contributor | 12/14/2018, midnight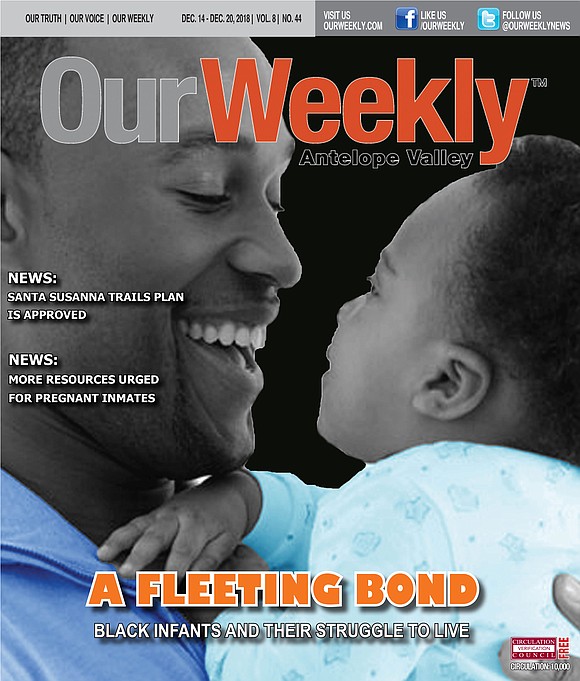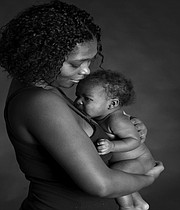 Black babies in Los Angeles County are reportedly three times more likely to die before their first birthdays than White babies in Los Angeles County. The majority of infants die after being born too early and too small.
In recent months, the Los Angeles County Department of Public Health announced a plan to reduce that disparity by 30 percent over the next five years.
So far, a 12-page document has been produced outlining the areas of focus, and some community meetings have been held. But, turning that into real, tangible steps is a big challenge.
Poverty, education, the behavior of the mothers and access to health care can all be part of the problem, but none of those factors fully explain the gap in birth outcomes that has persisted for decades.
Poverty often main cause
"You can't tell me this can't be fixed," said Dr. Barbara Ferrer, who took over the department of public health last year after working for decades in public health in Boston. A growing body of research points to chronic stress as the culprit. Over time, elevated stress from racism and other factors takes a toll on Black women's bodies. L.A. County's new plan is focused on averting those chronic stressors and raising awareness of the problem.
The plan aims to reduce the chronic stress in women's lives — by providing implicit bias training for the 100,000 L.A. County employees with whom they might interact — and to address poverty by raising awareness about the Earned Income Tax Credit.
On the health care side, medical providers will be encouraged to regularly ask women about their plans to become pregnant and give them more in-depth information and resources if the answer is yes. The department also wants to provide more funding to community organizations involved in Black women's health initiatives.
"You have to start somewhere as a department, put a stake in the sand about what's intolerable - and this is intolerable," Ferrer said.
The gap in mortality rates is also one of the main focus areas of the county's new plan. It's not clear how much money will go along with these Center for Health Equity efforts, but state Senator Holly Mitchell (District 30) secured an additional $8 million for programs that aim to shrink the gap.
"There's a moral imperative because if we fixed it, we'd have 70 or 80 more Black children annually who lived their first year of life who would be contributing members of our community," said Ferrer.
Limited access to prenatal care
Ferrer and Dr. Deborah Allen, deputy director of the health department, talked to KPCC/LAist about their efforts to close the infant mortality gap when they worked in Boston, the new plan for L.A. County, and what they want Black women to know.
There was a congressional hearing called "Infant Mortality Rates: Failure to Close the Black-White Gap." That hearing was in... 1984. I asked Drs. Ferrer and Allen why is this statistic so persistent?
FERRER: "I would say, this is a very blatant example of the impact of racism. And in this country, that's a conversation many people are not willing to have, because it's not just a conversation about oppression and marginalization, it's also a conversation of white privilege. And you really can't talk about dismantling racism without talking about dismantling White privilege. And people in power, which are primarily in the United States people who are White, and some would say still people who are primarily or predominantly male, are threatened by those conversations.