An Inmate Hopes This Prison Program Will Give Him the Tools for a New Life
Part 1 of 2-part series
Hazel Trice Edney | 12/3/2018, midnight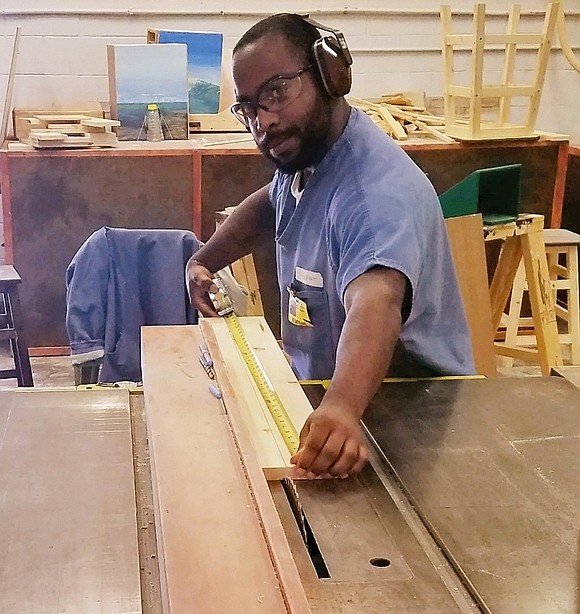 While the debate rages over whether companies such as GEO Care are part of the problem or the solution to the many challenges of the U.S. penal system, Colton is intensifying his preparation for his new life. He will spend less than two more months in Graceville before being released.
"He'll continue to meet with me every other Monday. We'll discuss any concerns or questions that come up, any kind of support needs," says Katherine Grady, his COC caseworker. Colton will also be eligible for post-release services such as help getting his Social Security card, his birth certificate, a resume, and a Florida ID.
Colton traces some of his early troubles to abuses he suffered while growing up in foster homes. But he believes he is ready to make it on his own this time.
"At this moment I have no concerns. I believe I'm going to succeed and I'm going to be successful with the help I get from here, from Graceville," he said. "I see my future now. At first I didn't, but now I do…I have a whole different perspective on life now."
GEO does not cast itself as the sole answer to the dysfunction in the nation's prison system; nor does it compare itself to other prison systems or prison operators. For example, Schofield explained that the decrease in recidivism over the last three years is strictly one that GEO representatives have monitored among GEO's own population. Nonetheless, he says, the company's COC programs merit consideration in a wider effort at prison reform.
He concludes, "Don't think of us as a private prison company. Think of us as a solutions provider."