Black exoneration finds uncertain future for innocent individuals
Cory Alexander Haywood OW Contributor | 8/31/2018, midnight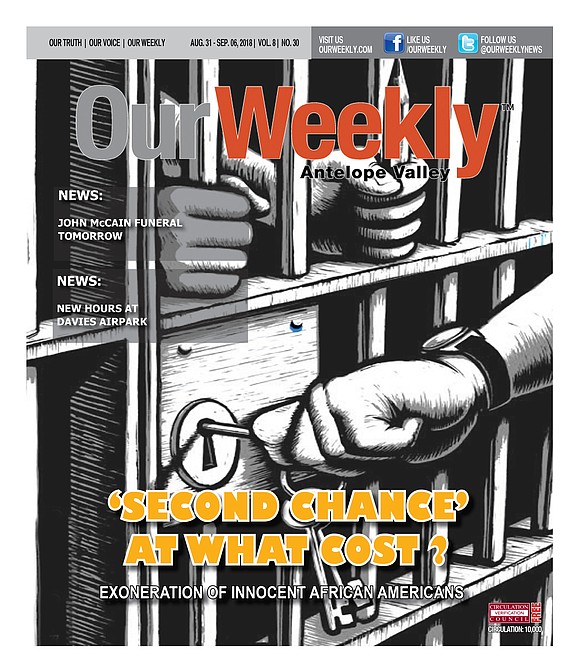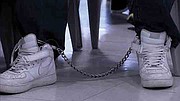 Michael Logan was born to a loving mother and stepfather, both of whom could not always provide the finer things life can offer, but they were hardworking and morally grounded parents.  
For Michael, birthdays and other gift-giving affairs like Christmas weren't moments he looked forward to every year, because his parents often lacked the means to buy him what he wanted.  
Nevertheless, he was given a stable home, attended high-performing schools, and his parents made sure that he kept his nose in the books and out of trouble. 
Despite their greatest efforts, Michael - a former honor roll student during his freshman and junior years of high school - inexplicably gravitated to the wrong crowd, and made poor choices. 
It started with him and a group of his peers casually stealing shoes and name brand clothes from department stores and either wearing them to school or selling them for profit. 
Eventually his newly formed posse turned their sights toward larger heists. 
They established a high-end burglary ring that stretched from Culver City - where Michael was reared - to the most affluent neighborhoods of Santa Monica. 
It was a high-risk, high reward system that produced unimaginable financial benefits for a group of teenagers whose families often struggled to make ends meet. 
Michael hid the spoils of his delinquency from his parents by storing the items he would buy out of sight - either in a makeshift trove under his bed, or foolishly in his locker at school. 
And despite his extracurricular activities, he even managed to maintain a respectable grade point average, leaving his parents completely oblivious to the life he kept secret. 
After a lucrative seven-month run, Michael and his crew were captured by police in the midst of a botched home invasion. It was the inevitable conclusion to a long series of federal crimes, all of which Michael took part in. 
The incident prompted an investigation that unearthed evidence of the group's previous misdeeds, sparking a tidal wave of consequences.  
As minors, they were each given 10-year sentences in separate detention camps. Micheal served eight years, and was released shortly after his 25th birthday. 
Gifted with natural intelligence and charisma, Michael quickly adapted to the outside world and secured legal employment, a personal means of transportation, and his own living quarters. 
The next chapter of his life was in full bloom, until his past transgressions landed him back in captivity. 
"I still don't know every detail, but to sum it up, a 
White girl put me in prison for six years because she couldn't tell me apart from the nga who actually robbed her," Michael explained angrily. "I went for a run at the park near my folks' house and before I could blink, the cops had their guns pointed at my back." 
He continued, "They told me that I matched the description of a robbery suspect. I wasn't given an opportunity to defend my innocence or even contact my parents who had just seen me leave the house. And when they [police] brought my accuser in to identify me, it only took her a few seconds to confirm that I was guilty. She didn't even hesitate. To them, all of us look alike."