Rep. Jim Clyburn urges democrats to invest more with Black media
Important aspect of expected 'Blue Wave'
Stacy M. Brown NNPA Newswire Contributor | 8/23/2018, midnight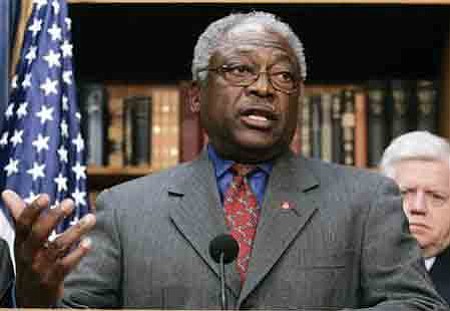 "People tend to pay attention to the headlines, the stories and the ads in the Black Press so it's vitally important that candidates know this," Clyburn said.
A former history teacher, Clyburn said Trump's obsession with dismantling Obama's legacy is reminiscent of tactics employed by Andrew Johnson to demean his predecessor, Abraham Lincoln.
Johnson, who was impeached by House, had a vision of America as a White man's government, according to historians.
"If you remember, it's the same kind of reaction Johnson had to Lincoln and I remember sitting alone once in the Oval Office with Obama and I told him that this would be the kind of reaction he could expect," Clyburn said.
"[Obama] was never going to get the kind of respect for his presidency that was shown to presidents before him," Clyburn said. "The narrative that exists in this country is that there are certain things that Black folks are not supposed to do and one of those things is becoming the president of the United States and [President Trump] and his administration, feel they have to do whatever they can to wipe out any semblance that Barack Obama was ever president of the United States."
Clyburn continued: "[Trump] has a deep-seated hatred for people of color and it manifests itself every day."
Though he doesn't support or agree politically with former Trump aide Omarosa Manigault Newman, Clyburn said he was deeply troubled when Trump referred to her as a "low life" and a "dog."
"I'm the father of three daughters and I'm deeply insulted by the president of the United States referring to an African American women the way he referred to her," he said. "Politics aside, I'm insulted that the president of the United States would denigrate the office in this way."
Clyburn continued: "The president asked an important question when he was running, 'What do we have to lose?' Well, we have lost dignity and the respect of the presidency, because of his coarseness in the office. When you lose respect, you've lost about everything there is to lose."
While he still supports Pelosi, Clyburn said that if the Democrats take back the House, he's up for the job as speaker.
"I have always supported her, but I have always remembered a sermon I heard my father give a number of times," Clyburn said. "That sermon stayed with me and he said, 'keep your lamps trimmed and burning to be ready when the bridegroom comes.' My point is, I've never forgotten that sermon so I keep my lamp burning so I'm ready."
Stacy Brown is an NNPA Newswire contributor and co-author of "Michael Jackson: The Man Behind the Mask: An Insider's Story of the King of Pop." Follow her on Twitter @stacybrownmedia.
This article was originally published on BlackPressUSA.com.